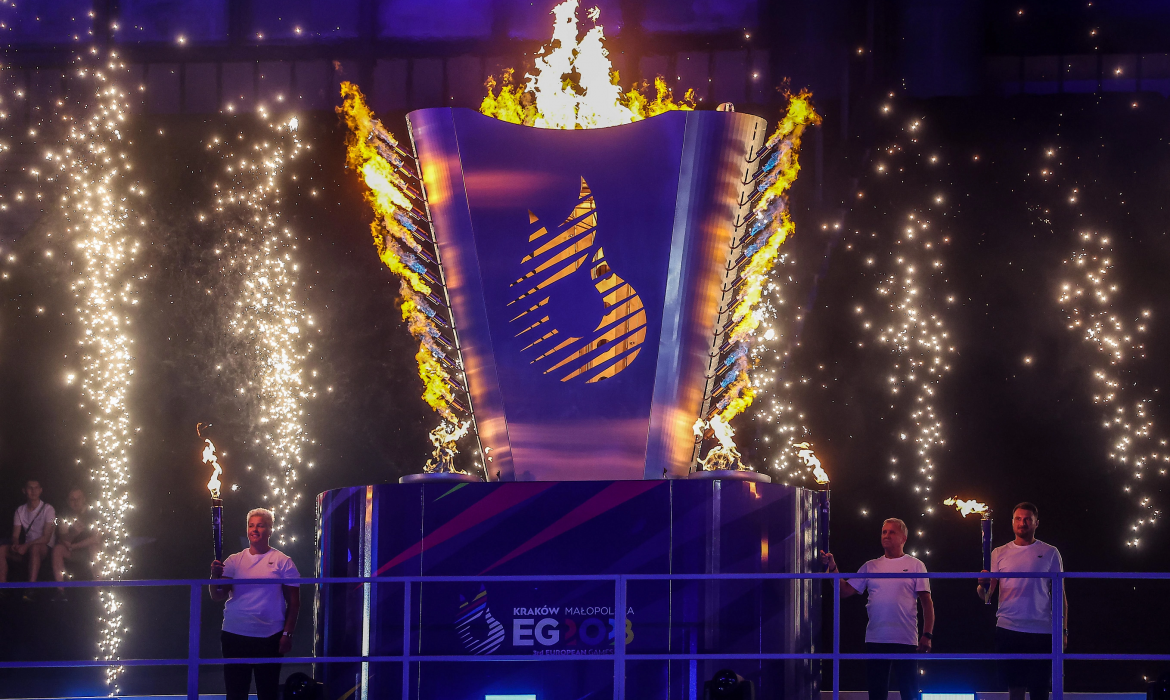 London, UK, 11th July 2023 – The 2023 European Games concluded last week, allowing the teams at Tellyo and Atos to finally catch their breath after successfully executing their largest joint project to date. This massive undertaking required extensive planning, integration with ODF format data, and custom development to ensure an efficient and painless workflow and to meet the needs of numerous editors and stakeholders.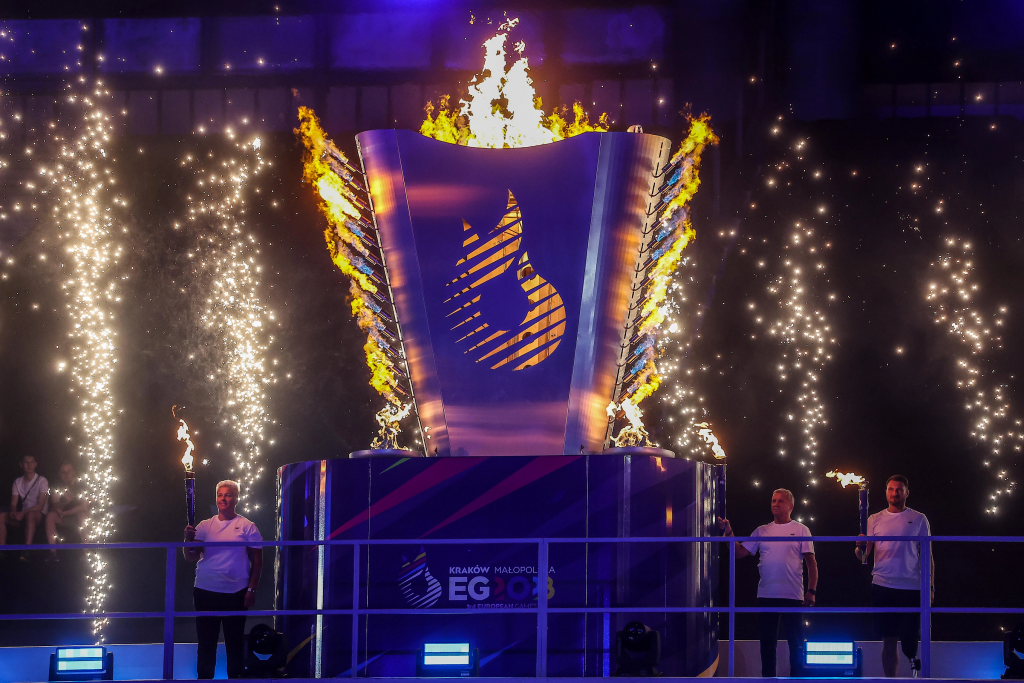 Atos deployed over 30 editors who were able to simultaneously access any live feeds from the event in real time. They created customised highlights and packages for distribution to the federations, National Olympic Committees (NOCs), and directly to the athletes. Moreover, all content could be published directly to various social channels and digital platforms, significantly expanding its reach.

Throughout the two-week duration of the event, Tellyo ingested a total of over 1700 hours of content from the live feeds across 26 different sports. From this vast amount of material, the editorial team generated 9000 clips and content packages for distribution on social media channels, digital platforms, and within the editorial workflows of all interested parties. This enabled the content to be published online and shared with the participating sports federations and NOCs.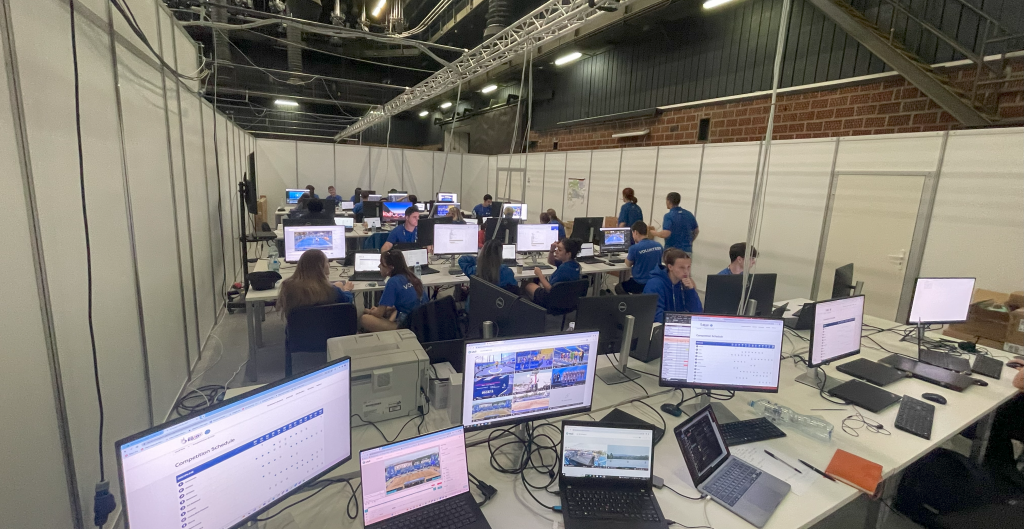 An especially notable part of Tellyo's partnership with Atos involved the integration of Tellyo's innovative Tellyo Talent application as an SDK into the official European Games Athlete app. This enabled editors to directly share approved bespoke content with each athlete, empowering them to easily publish video content on their own social media accounts. This strategy extended the reach of the video content and significantly boosted engagement around the games.
Another key element of the project saw Tellyo Pro integrating with and supporting ODF (Olympic Data Format) metadata across all 26 sports. This is the first time that this major event data format has been supported by a cloud-based system, enabling editors to plan and create clips on the basis of specific timings and important moments of action. The inclusion of this metadata made the process of distributing clips to the correct federations, NOCs and athletes more accurate and efficient, as well as creating a tremendously valuable searchable archive for future use.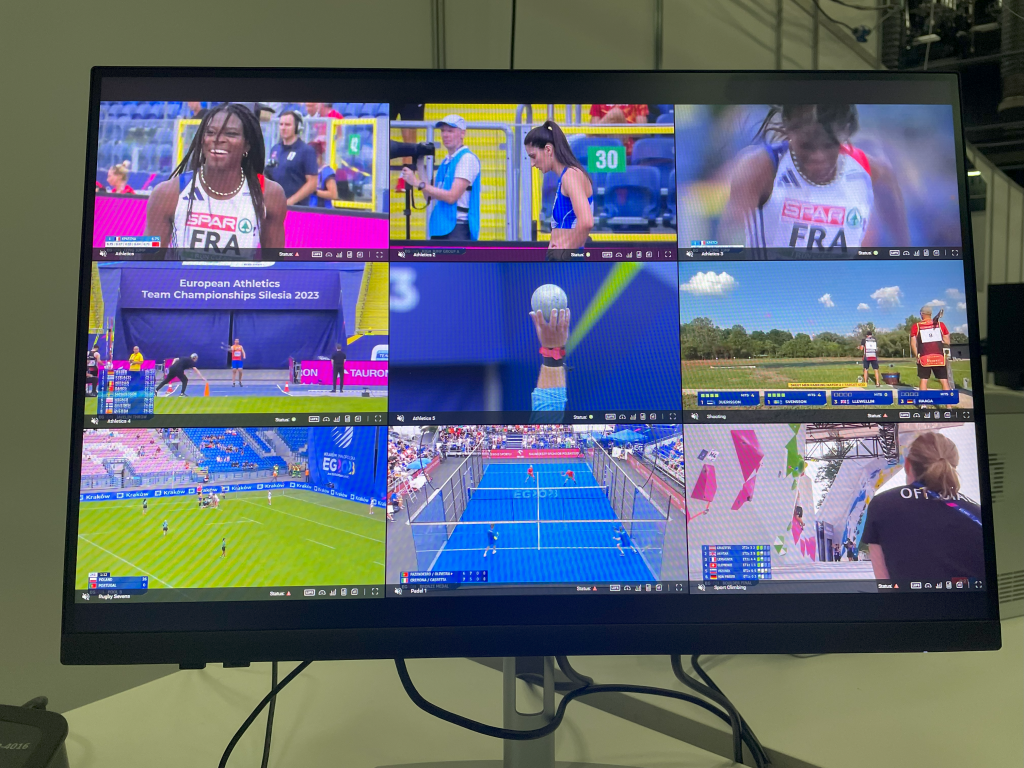 The feedback received from athletes, sports federations, and NOCs has been overwhelmingly positive. Manuel Pastrana Gonzalez, the Spanish Olympic Committee's Director of New Technologies, said "Tellyo has played a definitive role in helping us engage with a greater number of followers. Our data shows we have grown our audience by almost 3000% compared with pre-games levels". Looking at the overall data, it is evident that the digital production really caught the public's imagination and resulted in an impressive surge in reach and engagement. "This project was incredibly comprehensive," states Tellyo COO Dr. Jakub Majkowski. "I am thrilled with the results we achieved, and I know various NOCs and sports federations involved will be eager to carry this momentum into Paris 2024". Eulogio Ruiz Azaro, Chief Strategy Officer at Atos Major Events, is in complete agreement. "This was an incredibly busy and complex event, and the support we received from Tellyo was first-class. The power and ease of use of their solutions really helped us keep on top of the intense schedule, and the quality of the results speak for themselves".

Richard Collins, CEO of Tellyo, expressed his immense pride in what the teams accomplished and how the collaboration with Atos has flourished. "While the games themselves lasted only two weeks, this project had a six-month planning phase, and the partnership with Atos has been exceptional. We have received remarkable emails from NOCs and athletes, and both teams should rightfully be proud of their efforts. Tellyo will again work with Atos for the upcoming European Youth Olympic Festival in Maribor, Slovenia, and we're aiming for similarly impressive increases in audience and engagement. Time and time again, we are proving the power of cloud editing and production and how it can successfully deliver even the largest and most prestigious sporting events".
About Tellyo
Tellyo is your complete cloud production platform.

Tellyo empowers media and content teams to produce compelling live video that can be streamed to multiple digital and social media destinations using Stream Studio, Tellyo's cloud-native production solution that includes an 8ME vision mixer/production switcher. With Tellyo Pro, branded video clips, highlights and compilations can be created and published to channels simultaneously and instantly, from anywhere, all with one click. Tellyo Guest helps you deliver high-quality web conferences, events and presentations in real-time that bring external contributors and commentators into productions from multiple devices. Tellyo Talent lets athletes, actors, sponsors, ambassadors and influencers amplify your reach and engagement across social media. Faster, greener and more efficient, Tellyo is #smarterproduction!
For more information, visit www.tellyo.com
Media contact:
Stuart G. Russell
Head of Marketing and Communications
E: stuart.russell@tellyo.com
T: +44 (0)7827 019494
Follow us on LinkedIn and Facebook