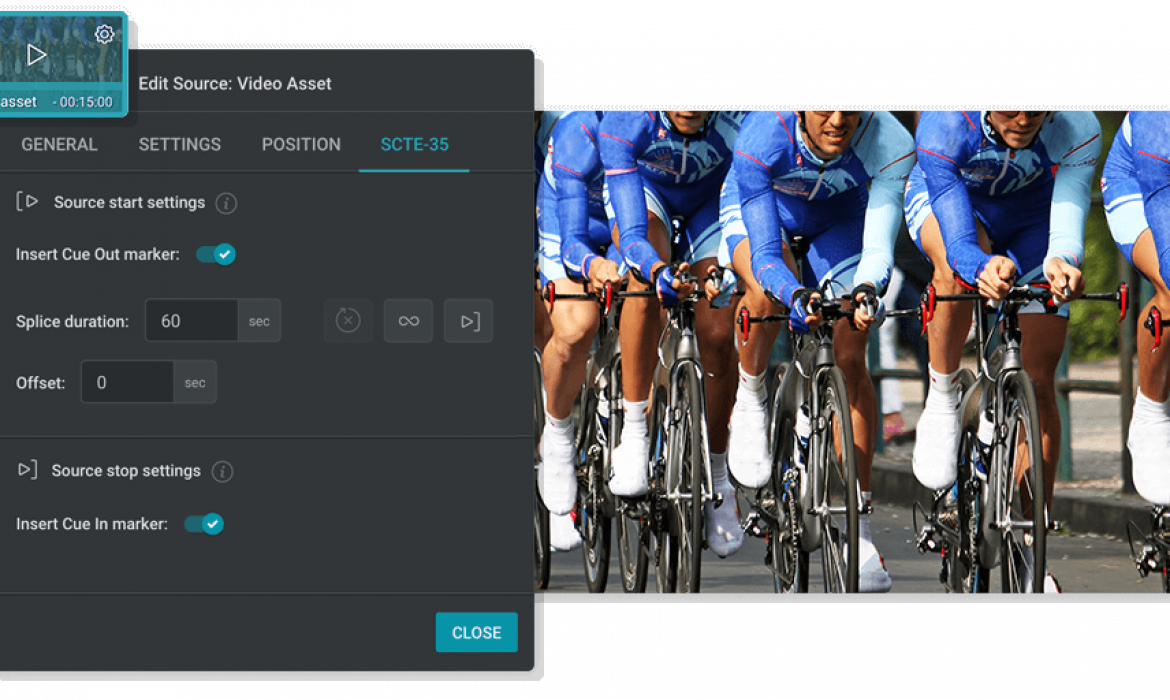 London, UK, 28th June 2023 – Tellyo, the complete cloud production platform, is proud to announce the launch of broadcast-grade ad-break SCTE-35 markers within our flagship Stream Studio solution. These innovative functions and tools are designed to empower content creators to monetize their content effectively, revolutionising the way advertisements are inserted and replaced. With these SCTE-35 monetization tools, content creators can tap into new revenue streams while ensuring a seamless and immersive viewing experience for audiences. The addition of manual and asset-triggered SCTE-35 markers, coupled with customisable time durations between markers, provides unparalleled control and flexibility.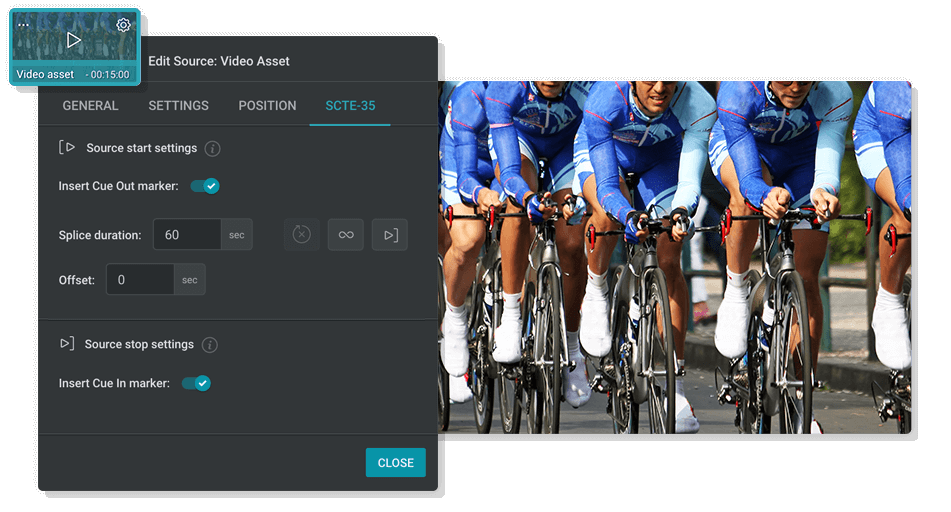 Richard Collins, CEO of Tellyo, is confident that the introduction of SCTE monetization within Stream Studio will be a game-changer for both Tellyo and customers. He believes that these cutting-edge monetization tools will redefine the industry's approach to content monetization and advertisement integration, and keep Tellyo at the forefront of the industry. As an example, Tellyo can enable more than £1m in daily revenue opportunities across a live event with a 500k global audience using dynamic TV ad insertion and targeted sponsorship opportunities proven across many years of broadcast television.
"The content creation, distribution, and consumption landscape has undergone a dramatic transformation in recent years", Collins emphasises. "With nearly 3.5 billion people projected to consume online video content in 2023 and online video's potential to reach 92% of the world's population, advertisers now have unparalleled access to consumers through new media models". As an increasing number of content creators turn to FAST channels for rapid and cost-effective content distribution, monetization has emerged as a critical concern. Tellyo is thrilled to offer our customers powerful tools that seamlessly integrate advertising content into live productions. Collins adds, "I've previously said that even creators of niche and specialised content can now easily reach massive audiences. This latest update to Stream Studio enhances the opportunity to monetize these audiences effectively".

Stream Studio is ideal for a wide range of applications from sports, esports and live events to international festivals and tournaments watched around the world. It is an incredibly scalable solution that simplifies remote live production in the cloud while remaining cost-effective. Its comprehensive feature set includes an 8 ME vision mixer/production switcher, a 64-channel audio engine, customizable graphics templates, a slow-motion replay engine, and a remote Guests module. The inclusion of these ground-breaking monetization tools further solidifies Stream Studio's position as the industry's most powerful cloud-based solution for live video production.
About Tellyo
Tellyo is your complete cloud production platform.

Tellyo empowers media and content teams to produce compelling live video that can be streamed to multiple digital and social media destinations using Stream Studio, Tellyo's cloud-native production solution that includes an 8ME vision mixer/production switcher. With Tellyo Pro, branded video clips, highlights and compilations can be created and published to channels simultaneously and instantly, from anywhere, all with one click. Tellyo Guest helps you deliver high-quality web conferences, events and presentations in real-time that bring external contributors and commentators into productions from multiple devices. Tellyo Talent lets athletes, actors, sponsors, ambassadors and influencers amplify your reach and engagement across social media. Faster, greener and more efficient, Tellyo is #smarterproduction!
For more information, visit www.tellyo.com
Media contact:
Stuart G. Russell
Head of Marketing and Communications
E: stuart.russell@tellyo.com
T: +44 (0)7827 019494
Follow us on LinkedIn and Facebook