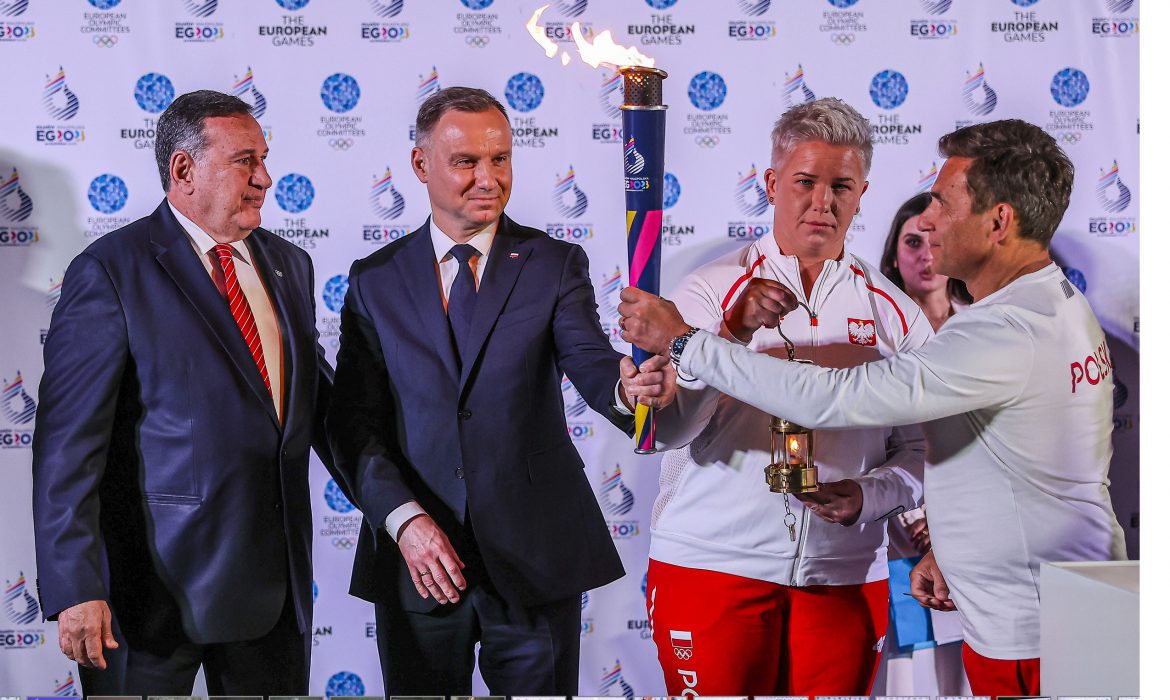 Atos and Tellyo Partner – London, UK, 17th May 2023 – The 3rd European Games will be held this year from the 21st of June to 2nd of July in Kraków and Małopolska, Poland, and will see almost 50 nations come together to compete across 26 different sports. All Olympic sports held at the 2023 European Games will provide qualification opportunities for the 2024 Summer Olympics in Paris, France.
Atos, the international media and broadcast solutions provider, will be providing technical and solutions support to the event organisers and will be partnering with Tellyo to help promote the games on digital and social media platforms. "We will have a team of over 30 working at the International Broadcast Centre and we'll be receiving feeds from every event throughout the Games", notes Carmen Ruiz de Vargas, Client Executive – Major Events at Atos. "We'll be creating clips and highlights packages using Tellyo Pro and these will then be distributed to the athletes and the relevant national Olympic committees and sports federations for them to post on their own digital and social media channels. We're also going to try and automate some of this process using Tellyo Talent, the app that enables pre-approved content to be sent to athletes, sponsors, brand partners and spokespeople for easy online sharing. The aim here is to use the reach of the athletes, various sports federations, governing bodies and European Olympic committees to help promote the Games and encourage viewers to watch the games via their own national broadcasters or portals". Broadcasting rights for this year's event are being managed by the EBU, but the event organisers are keen to maximise the profile of the Games by leveraging relevant digital and social media channels as broadly as possible.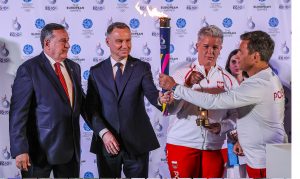 With just over one month to go before the opening ceremony, the Atos team are getting ready for this intense project. "We're going to be creating thousands of clips, I'm sure", comments Carmen Ruiz de Vargas. "We want to capture the best action within each sport, national performances across sports and even individual athlete performances across the Games, so we're going to be incredibly busy. Having worked with Tellyo Pro previously, I know it's a high-performance solution that will enable us to produce quickly and efficiently, and deliver the best of the Games to online audiences in Europe and beyond".
Richard Collins, Tellyo CEO, says "our relationship with Atos has grown over several years, and we're very proud to be working with them on this prestigious event. With the 2024 summer games in Paris drawing ever-closer, the European Games will play a big role in determining which athletes make the trip to France. I'm delighted Tellyo is enabling the talented team at Atos to capture and distribute the key moments, thrilling sports fans across the continent. We always say that Tellyo's cloud-native video production solutions are suitable for events of all sizes because of their scalability, and this project absolutely proves that point".
About Tellyo
Tellyo is your complete cloud production platform.

Tellyo empowers media and content teams to produce compelling live video that can be streamed to multiple digital and social media destinations using Stream Studio, Tellyo's cloud-native production solution that includes an 8ME vision mixer/production switcher. With Tellyo Pro, branded video clips, highlights and compilations can be created and published to channels simultaneously and instantly, from anywhere, all with one click. Tellyo Guest helps you deliver high-quality web conferences, events and presentations in real-time that bring external contributors and commentators into productions from multiple devices. Tellyo Talent lets athletes, actors, sponsors, ambassadors and influencers amplify your reach and engagement across social media. Faster, greener and more efficient, Tellyo is #smarterproduction!
For more information, visit www.tellyo.com
Media contact:
Stuart G. Russell
Head of Marketing and Communications
E: stuart.russell@tellyo.com
T: +44 (0)7827 019494
Follow us on LinkedIn and Facebook