The world's greatest dog show, Crufts, and the organisation behind it, The Kennel Club, has expanded social and digital output over recent years. Keen to shine a light on lesser known parts of its organisation and show, 2020's focus was on the Young Kennel Club. Sunset+Vine was chosen to live stream the entire programme of the Young Kennel Club Ring across all four days of Crufts 2020, collaborating with us to do so.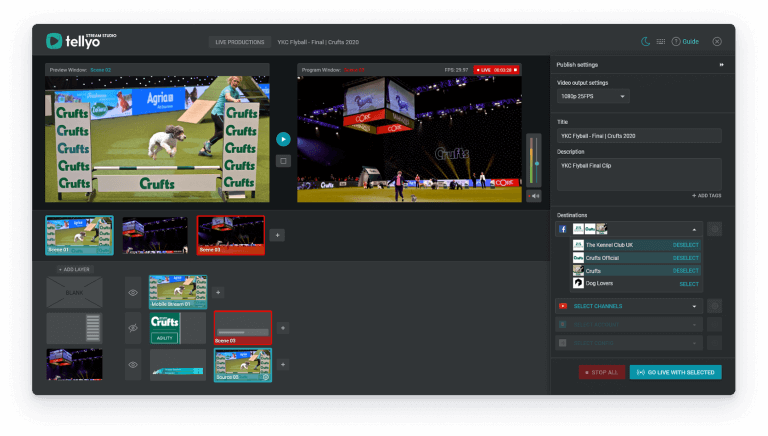 FINDING A SOLUTION TOGETHER
As one of its trusted partners, Sunset+Vine turned to us for a cost effective, secure and reliable way to live stream the four days of the Young Kennel Club Ring. By utilising our cloud-based, live video production suite, Stream Studio, Sunset+Vine achieved the security of running output through its OB truck with encoding on site, combined with the flexibility of remote graphics production at its London base. All achieved within the allocated budget for this side of the production.
"Tellyo Stream Studio was the perfect answer to a potentially problematic and expensive question. From ease of use and support provided, to the security and speed with which we were able to adjust to changes, using Stream Studio meant that Sunset+Vine were able to deliver a greater level of service than expected."

David Stranks
Executive Producer Digital at Sunset+Vine
SPEED OF DEPLOYMENT KEY TO SUCCESS
The need to move quickly was crucial and a member of the Tellyo team expertly briefed Sunset+Vine's production crew in just one hour, giving them the required skills to be fully capable of using the intuitive Stream Studio platform. The production team were up and running rapidly.
"This was a quick turnaround but Tellyo's confidence and promptness in setting us up meant we were comfortable and excited to have found a solution to the problems we were facing."
Will Godsiff, Social Producer at Sunset+Vine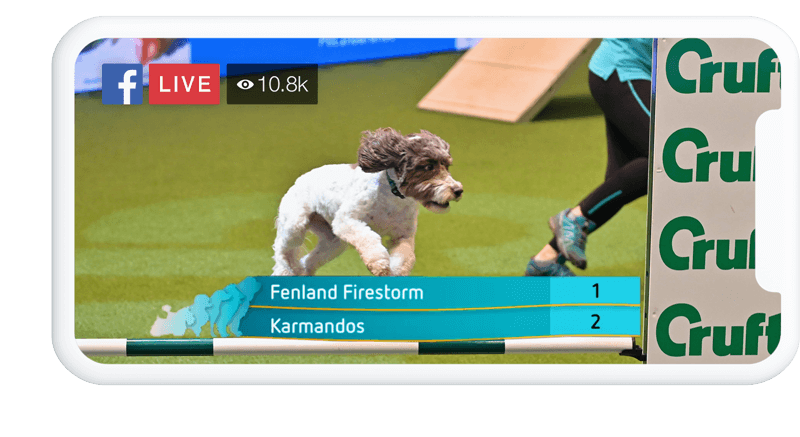 ONGOING SUPPORT ALWAYS ON HAND​
Throughout the set up for the event and the show itself, our support team was always on hand. With a constant live chat running and ongoing updates being provided about any issues encountered, we proactively suggested workarounds, which was one of the greatest benefits for Sunset+Vine's production team. For example, we quickly created a way to identify non-cleared commercial music before it reached Facebook and cover that with non-commercial music that was at the ready, so ensuring streams were not blocked by Facebook.