The multimedia communications group, Mediapro, utilise our Tellyo platform across its client base and its own sports content. As a leader in the audiovisual market, the group look to us to support a variety of needs and initiatives.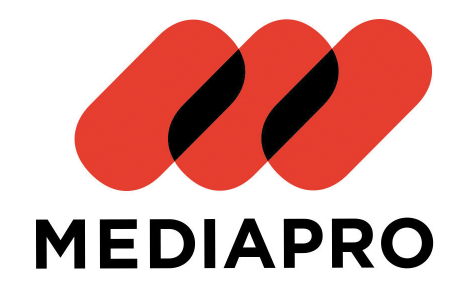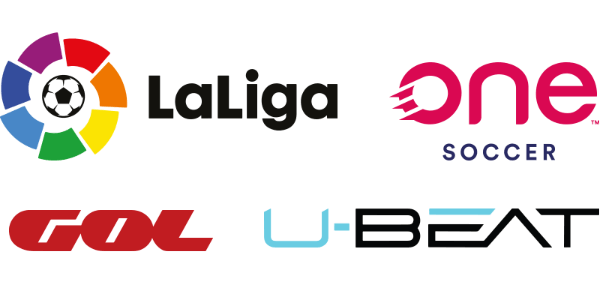 MULTI-CHANNEL DISTRIBUTION
From streaming LaLiga content in China to enabling video clipping for Canadian Soccer, GOL linear tv channel and e-sport's UBEAT, Tellyo helps drive the delivery of Mediapro content. With LaLiga, Tellyo live streamed pre-match content to LaLiga's account on the Sina Weibo platform, enabling in-country fans to see unique behind-the-scenes content of players entering the stadium and warming up.
"With sports fans increasingly wanting more and better content 24/7, we're always looking for unique and innovative ways to help our sports clients engage with fans through audio and visual content. Tellyo is the perfect partner for us – a team and toolset capable of maximising content opportunities and delivering the technical expertise we require."

Natxo Imaz Erdoiza
Digital Projects CTO
TWITTER RADIO – AUDIO STREAMING
We facilitated Mediapro's unique use case to demonstrate how audio rights alone from live football games can be used to engage audiences. By delivering 'Twitter radio' streams, in which audio commentary only was live streamed from LaLiga games, we provided an innovative broadcast for fans globally. The audio was accompanied by a short video, which contained an image of the commentary team with audio visualisation played in a loop.
377
Hours of live streams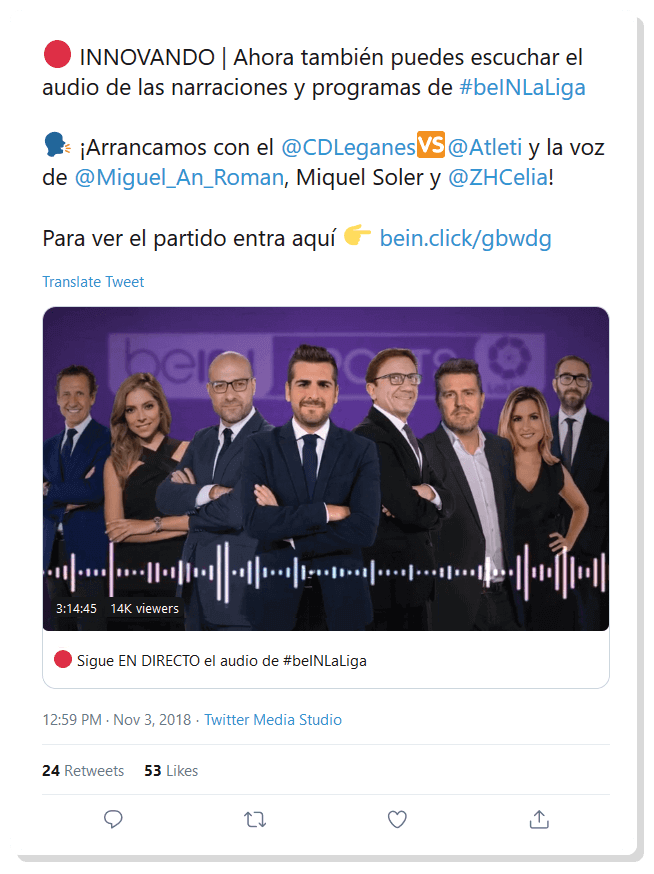 Enabling its teams to easily go back and clip whatever is needed, Mediapro keeps some TV channels recording 24/7 within Tellyo. For instance, DVR access to their linear TV sport channels – with all games and pre/post-match punditry programmes – allow its digital team to engage fans not only during live programmes but also inbetween, ensuring high engagement outside of high-profile live events.The OneSoccer team access a 7-day recording of Canadian soccer to create highlights and cut whole games that are delivered to the client's own CMS, helping to amplify Canadian Soccer in order to reach more fans and grow its popularity.