EXTEND YOUR REACH
By providing content to your talent, Tellyo Talent lets you maximise the powerful relationships your talent has with their fans, extend the reach of your videos through your talents' channels, and make meaningful gains in a way that protects both branding and content.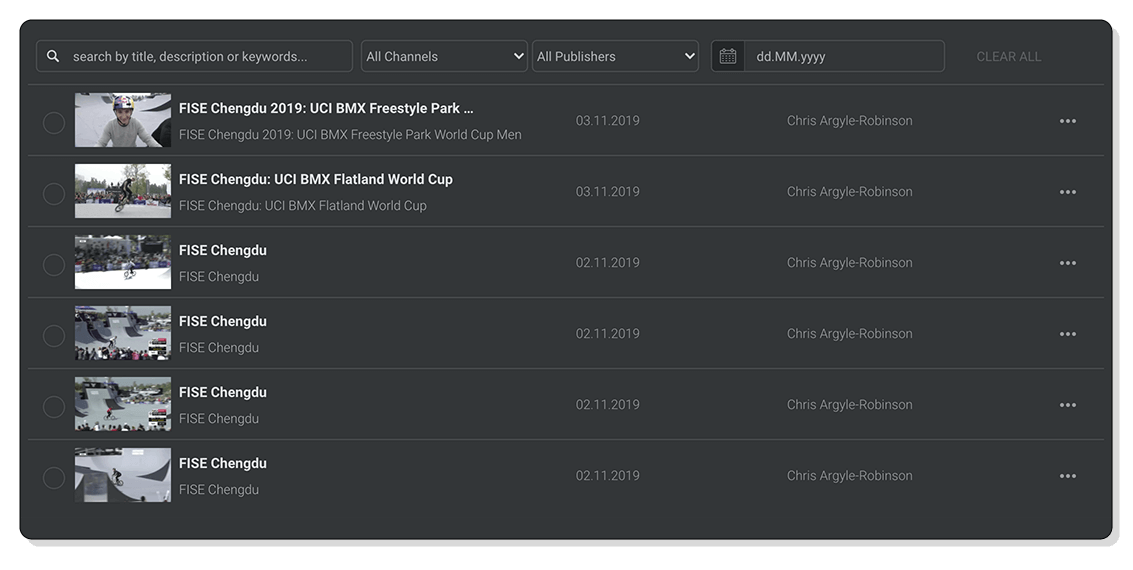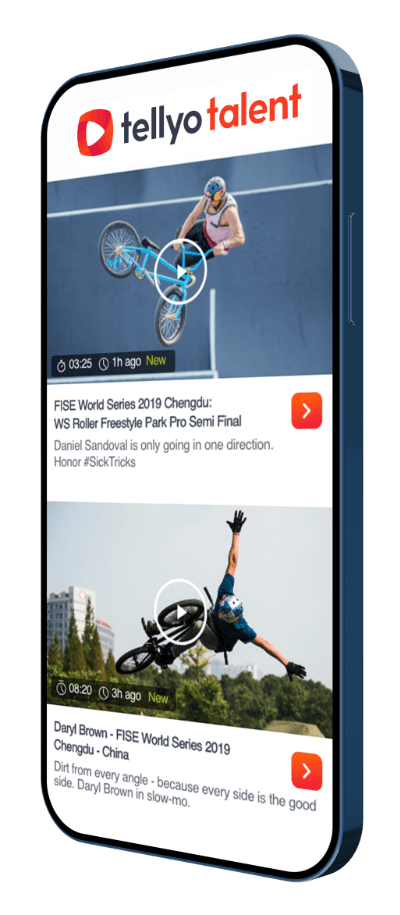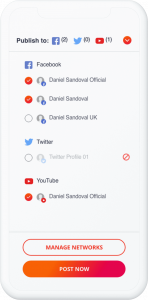 ACCESS RELEVANT CONTENT
Your talent might include on-field stars (athletes and sportspeople), on-screen stars (actors, anchors and presenters), and/or people linked to sponsorships, brand ambassadors, and influencers. In the app, these people can find and select relevant video content, and then publish with their own message from an Android or iOS device to Facebook, YouTube and Twitter simultaneously.
PUBLISH TO ANY SOCIAL DESTINATION
Once up and running, Tellyo Talent enables you to:
Publish videos directly from an Android device to Facebook, YouTube and Twitter simultaneously.

Give access to multiple users from each of your talents' teams.
Add as many social media accounts, profiles or channels you need.

Own the message by writing the post shared with content.
Check publishing history and go directly to published posts.
Ensure branding rules, content rights and publishing limitations remain in place.
Get immediate reporting on stats, such as videos shared, additional views and reach.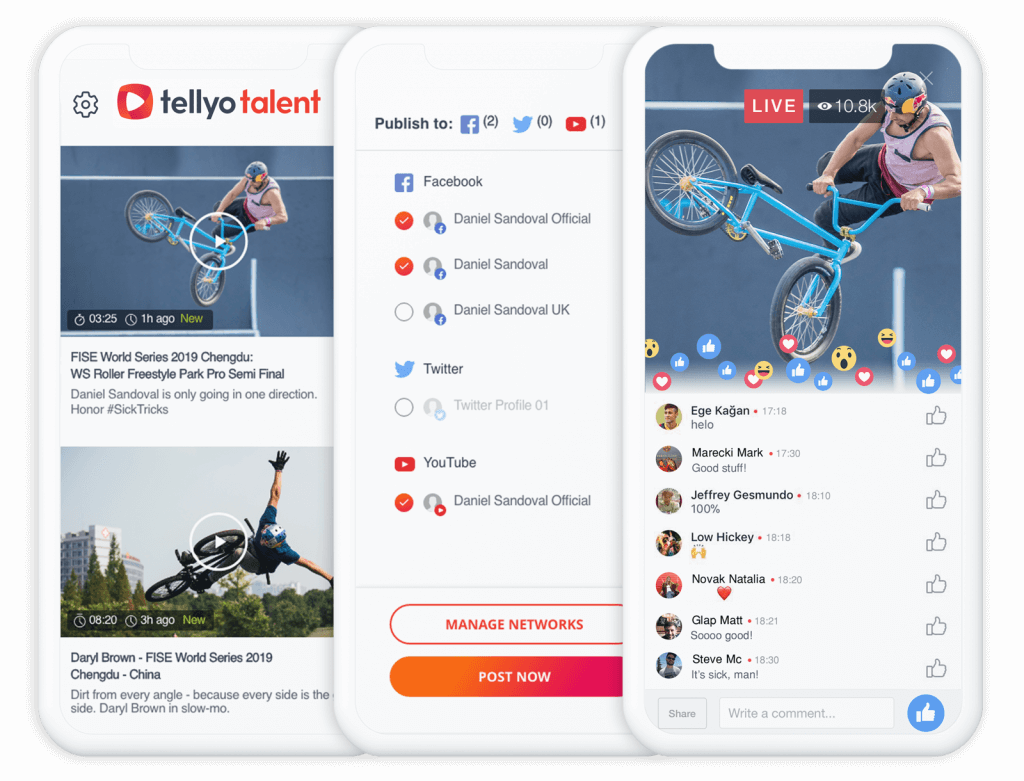 HOW TO USE TELLYO TALENT
Install the Tellyo Talent app on your Android or iOS device.

Ensure you have Tellyo Talent enabled in your user settings

Activate the app and your account with a 4-digit code sent in an email invitation.

Link your Facebook, YouTube and Twitter accounts to Tellyo Talent.

Enable system notifications to be always up to date with new video content.
For support, contact support@tellyo.com
TELLYO PRO IS A GREAT SOLUTION FOR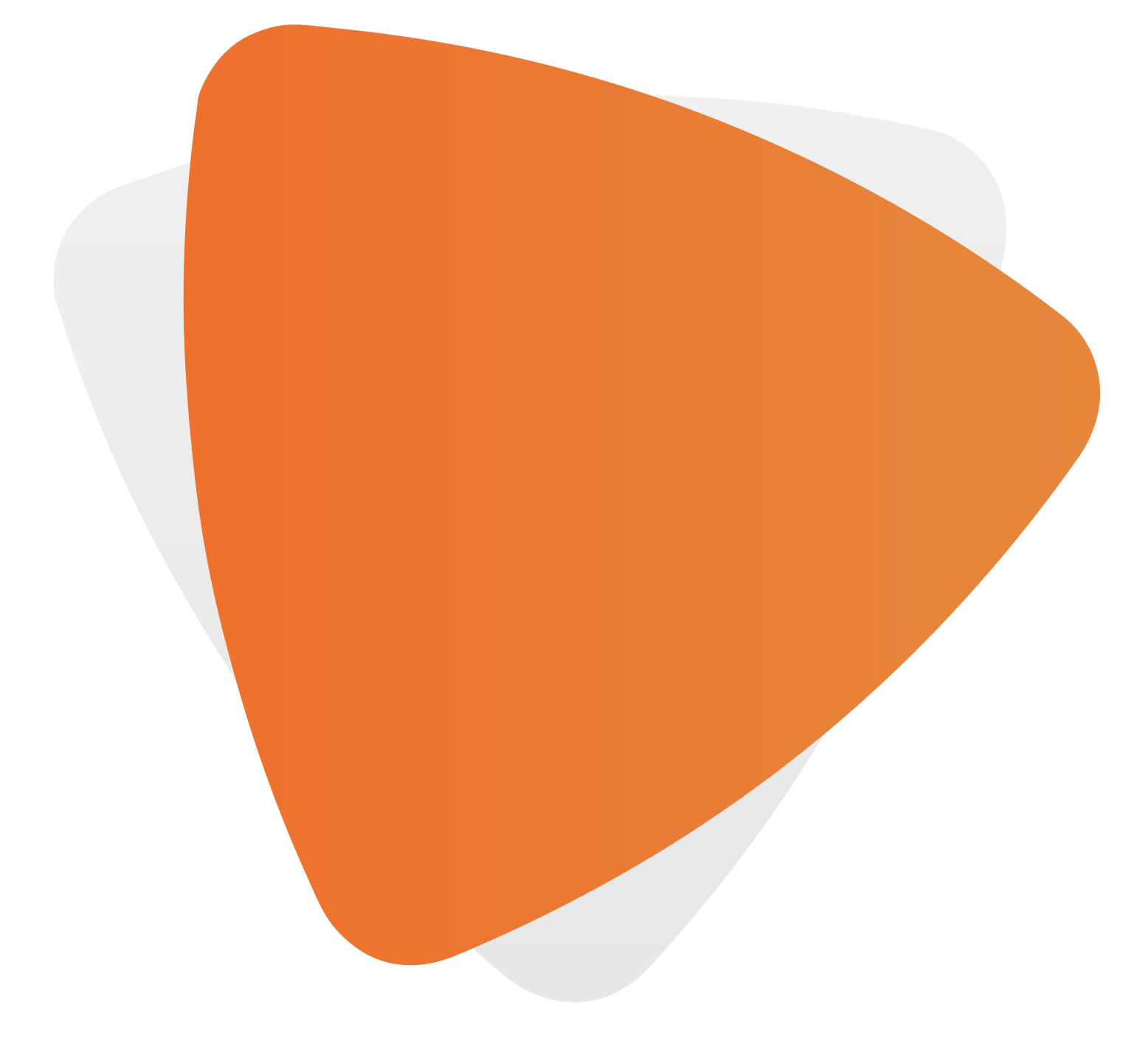 Share the moment by allowing just-seen TV moments to be shared by viewers across all social media platforms.
Create a unique experience by streaming content directly to fans, allowing various sources, assets and live feeds to be brought together.
Deliver a robust content strategy driven by the creation and distribution of video clips to drive fans to live streams.