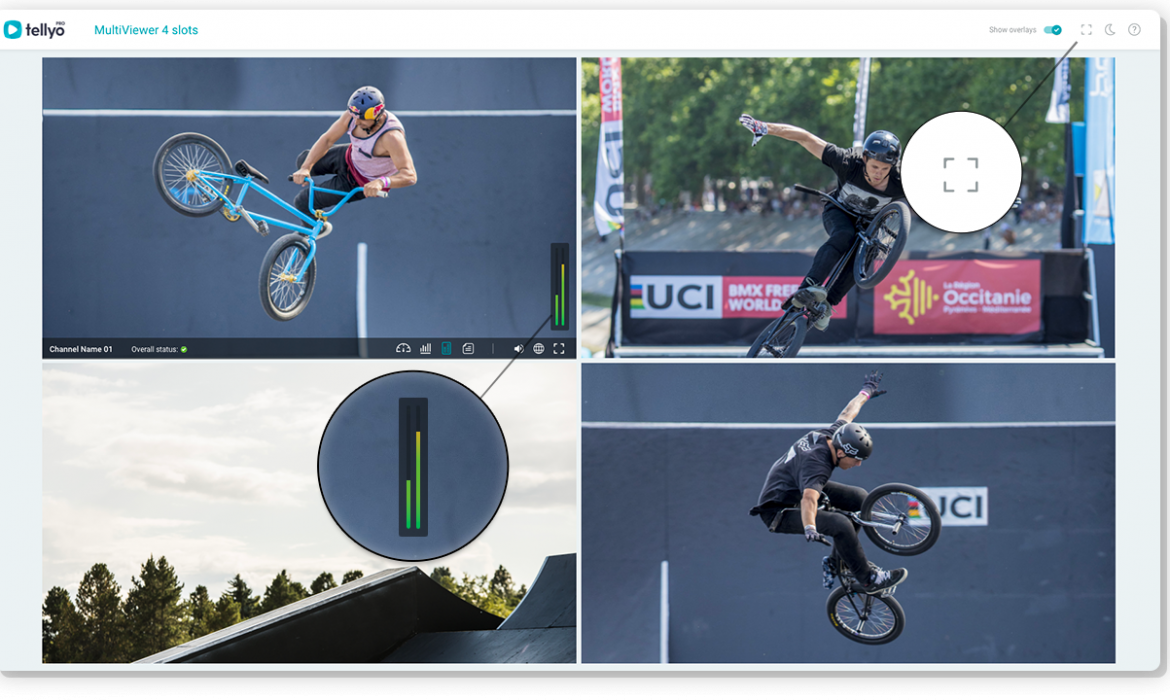 London, UK, 16th December 2022 – Tellyo, the complete cloud production platform, is pleased to announce that thelatest release of Tellyo Pro (version 2.36.0 – code name 'Cappuccino') has just gone live. Our final release of 2022 includes some improvements in file format handling, helpful additions to the MultiViewer, support for YouTube Shorts and direct publishing to the TikTok app.

Convert Me
We understand that some customers may wish to work with raw video assets (e.g. in Stream Studio) that do not necessarily meet Tellyo Pro format requirements. We've therefore added the option to upload video files to Tellyo as 'unconverted' in this case. We've also added this 'unconverted' option to Watch Folders.
More info: https://app.tellyo.com/guide/first-time-in-folders/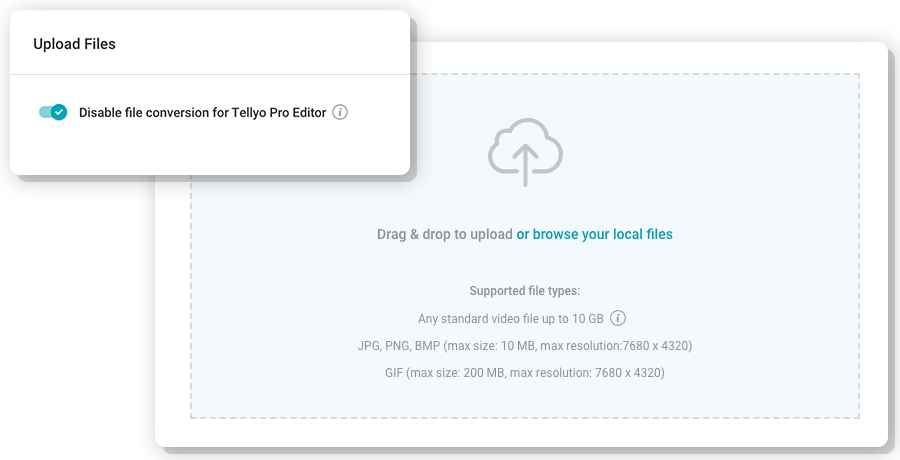 Folders
We've added 'shift + click' to folders to make it easier to select multiple files and we've also improved the download options in folders to enable users to batch download multiple files, saving time when you're working with multiple assets.
More info: https://app.tellyo.com/guide/first-time-in-folders/
Enjoy the View
We're really proud of the MultiViewer in Tellyo Pro, and we always appreciate your input and feedback when it comes to improving the user experience. As a result of your comments, we've added true peak meters to the MultiViewer as well as adding a full screen mode so you have access to all the information you need.
More info: https://app.tellyo.com/guide/multiviewer/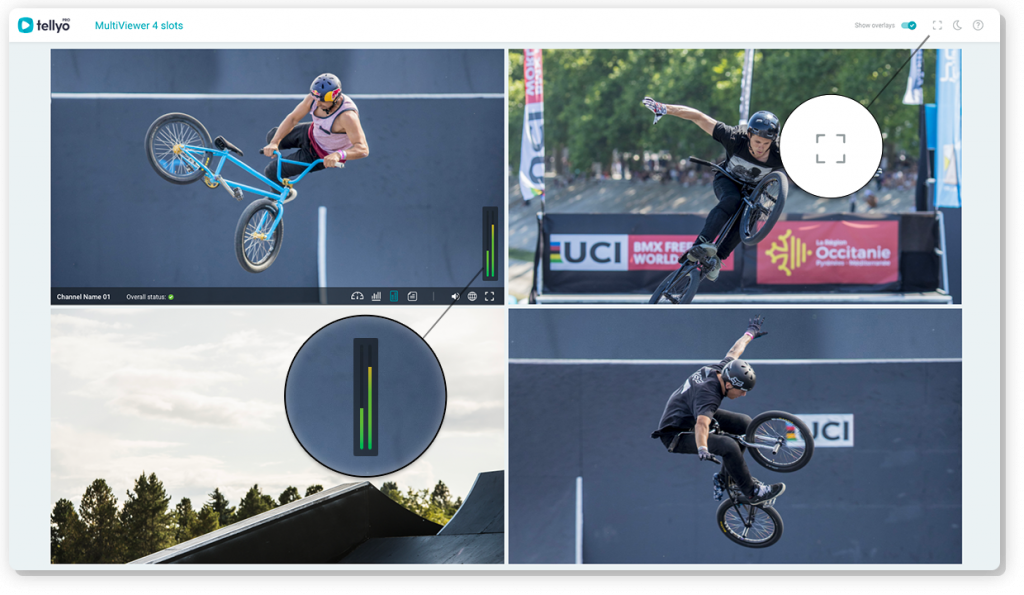 YouTube Shorts / TikTok
Love it or hate it, short form video content is undeniably here to stay! In recognition, we've now included support for YouTube's latest Shorts format to Tellyo Pro. In addition, we wanted to highlight a feature that some users may not be aware of. Tellyo Pro enables direct publishing of content to the TikTok app, natively within the platform.
More info: https://app.tellyo.com/guide/tiktok-and-youtube-shorts/

For more information, please don't hesitate to contact us at feedback@tellyo.com, and we look forward to hearing your thoughts on this new release. We always value and appreciate your feedback!
About Tellyo
Tellyo is your complete cloud production platform.
Tellyo empowers media and content teams to produce compelling live video that can be streamed to multiple digital and social media destinations using Stream Studio, Tellyo's cloud-native production solution that includes an 8ME vision mixer/production switcher. With Tellyo Pro, branded video clips, highlights and compilations can be created and published to channels simultaneously and instantly, from anywhere, all with one click. Tellyo Guest helps you deliver high-quality web conferences, events and presentations in real-time that bring external contributors and commentators into productions from multiple devices. Tellyo Talent lets athletes, actors, sponsors, ambassadors and influencers amplify your reach and engagement across social media. Faster, greener and more efficient, Tellyo is #smarterproduction!
For more information, visit www.tellyo.com
Media contact:
Stuart G. Russell
Head of Marketing and Communications
E: stuart.russell@tellyo.com
T: +44 (0)7827 019494
Follow us on LinkedIn and Facebook