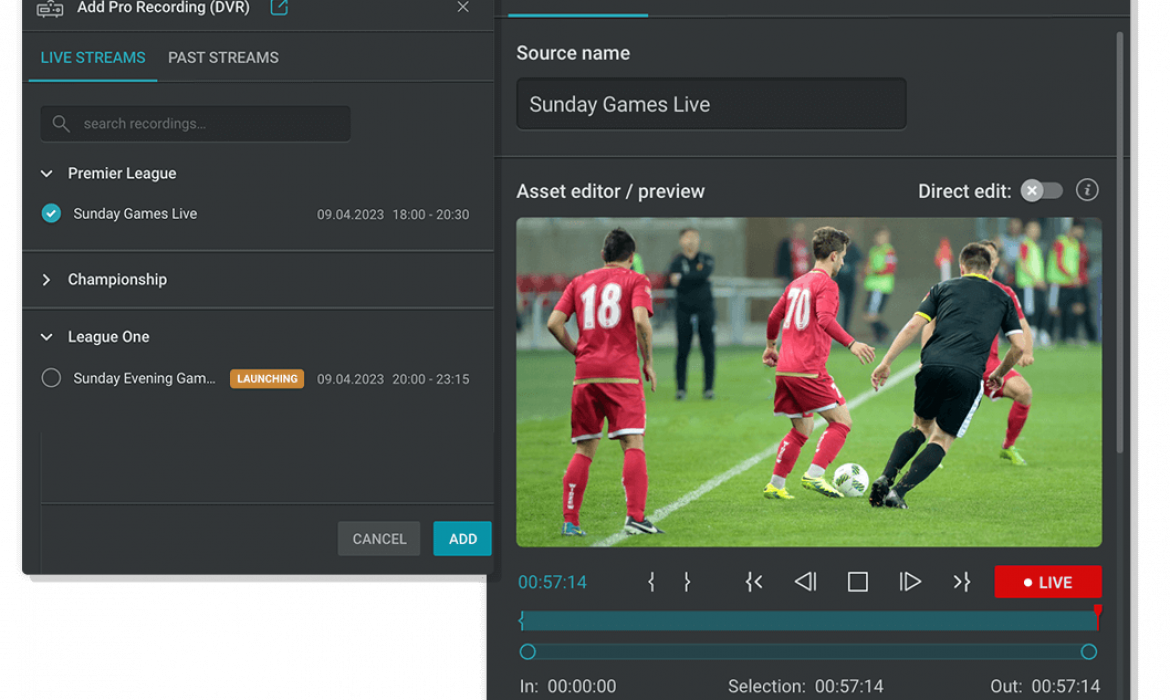 London, UK, 5th April 2023 – Following a busy few months of development, Tellyo is very pleased to announce that its flagship Stream Studio platform for live video production in the cloud is being updated again, and this latest version will be available for demonstration during NAB Show 2023.
2022 was a landmark year for Stream Studio as the multi-user, browser-based platform gained the ability to sync multiple camera feeds, finally making frame-perfect switching of a live multi-camera production in the cloud a reality. Onboard graphics were also added courtesy of Tellyo's partnership with Finnish company SPX, and a powerful playout feature enabled content creators to build and run true 24/7 channels. In fact, nearly a dozen updates last year added powerful new features and tools, and the list of third-party hardware control devices supported by Stream Studio has grown in tandem.
2023 is shaping up to be equally as dynamic, and V2.1.0 includes the ability to add guests to your production in 1080p resolution, as well as the option to add DVR/timeshift recordings to productions as additional source – ideal for those situations when live action is overlapping across different physical locations. We're also expanding some existing tools, e.g. making live stream sources visible in playouts, and adding on-screen time display (TCR) for clips and playouts. In addition, we are opening up the ability to add transitions between playlist items, improving production values and the overall audience experience. Finally, X-Keys has been added to the list of partners whose hardware control devices are supported by Stream Studio, offering even more choice and flexibility to customers.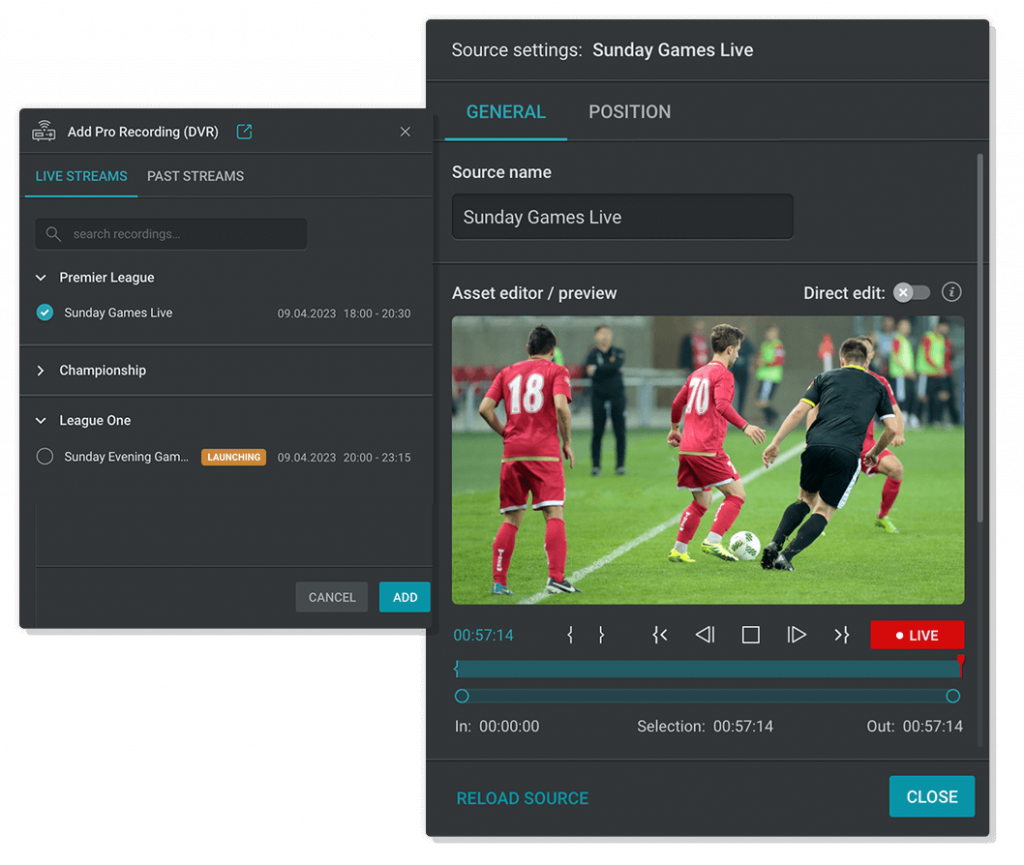 "It has been quite a year for Stream Studio and I'm very pleased that we'll be showcasing this latest version of the platform at NAB Show", comments Tellyo CEO Richard Collins. "Our development team has been working hard to combine customer feedback and our ambitious roadmap into powerful new tools and enhancements that help make Stream Studio the most attractive solution for cloud production available today. If you've ever been curious about producing in the cloud, come and see us in Las Vegas and we'll show you how accessible and efficient it can be".

Tellyo will be demonstrating Stream Studio and Tellyo Pro throughout NAB Show 2023 on booth N2973. To book a meeting with Tellyo, please visit www.tellyo.com/nab.
About Tellyo
Tellyo is your complete cloud production platform.

Tellyo empowers media and content teams to produce compelling live video that can be streamed to multiple digital and social media destinations using Stream Studio, Tellyo's cloud-native production solution that includes an 8ME vision mixer/production switcher. With Tellyo Pro, branded video clips, highlights and compilations can be created and published to channels simultaneously and instantly, from anywhere, all with one click. Tellyo Guest helps you deliver high-quality web conferences, events and presentations in real-time that bring external contributors and commentators into productions from multiple devices. Tellyo Talent lets athletes, actors, sponsors, ambassadors and influencers amplify your reach and engagement across social media. Faster, greener and more efficient, Tellyo is #smarterproduction!
For more information, visit www.tellyo.com
Media contact:
Stuart G. Russell
Head of Marketing and Communications
E: stuart.russell@tellyo.com
T: +44 (0)7827 019494
Follow us on LinkedIn and Facebook