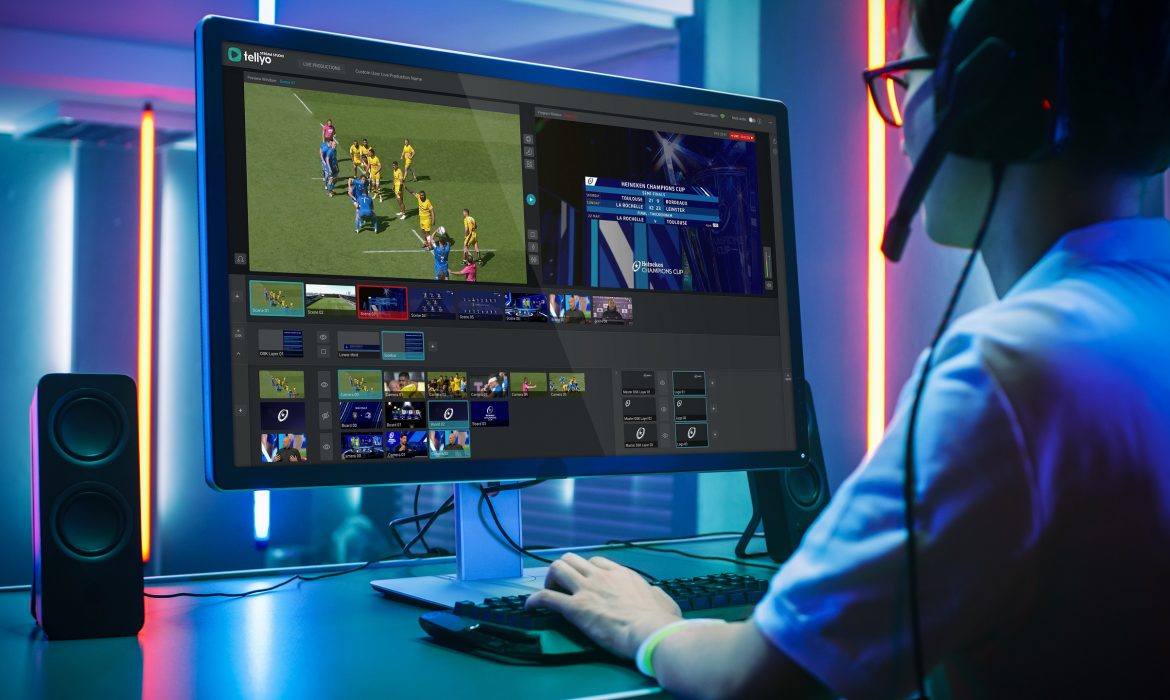 London, UK, 23rd March 2023 – Tellyo, the complete cloud production platform, is very pleased to announce that we will be exhibiting at the forthcoming centennial NAB Show in Las Vegas, from April 16-19th 2023. As well as demonstrating the latest version of the flagship Stream Studio platform for live production in the cloud, Tellyo will also be showcasing the Tellyo Pro solution for video clipping, editing and publishing, and highlighting Tellyo Pro's seamless integration with Adobe® Premiere® Pro. Finally, Tellyo will be taking aim at some cloud production myths during the show, demonstrating why cloud production has now come of age and is suitable for content creators of any scale.
"We're very much looking forward to a return to Las Vegas", notes Tellyo CEO Richard Collins. "We've made some significant updates to our flagship Stream Studio platform since last year, increasing the number of third-party hardware control devices supported and adding powerful new signal monitoring tools. We've also improved the built-in replay engine, increasing buffer time and enhancing the UX for more intuitive use. With multi-camera ingest (fully synced for seamless video switching in the cloud), a 64-channel audio engine with full production talkback, and onboard graphics templates, Stream Studio continues to lead the pack when it comes to functionality, ease of use and value".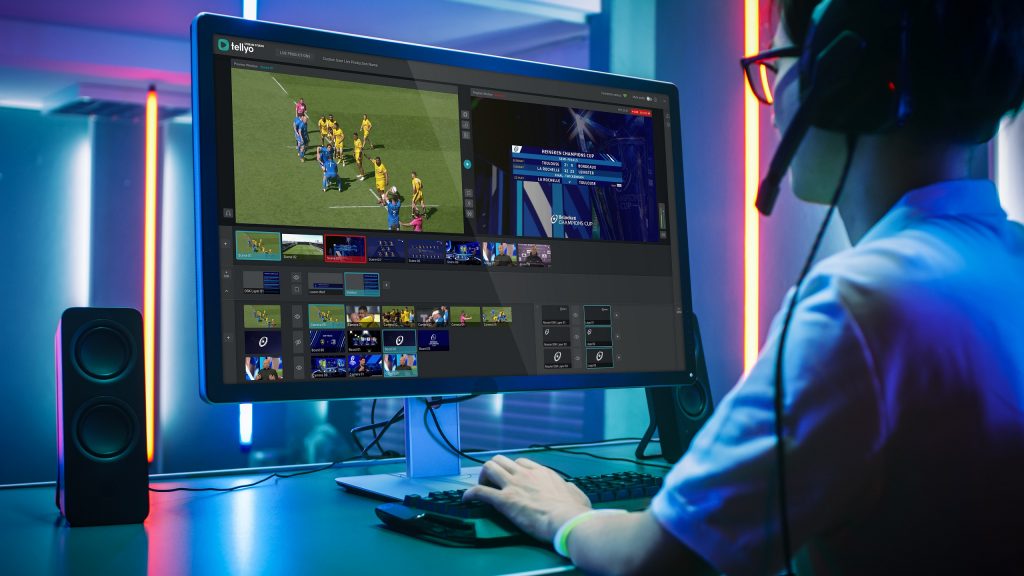 Tellyo COO Dr. Jakub Majkowski is looking forward to demonstrating Tellyo Pro and the clipping solution's integration with Adobe Premiere Pro. "Tellyo Pro is an incredibly powerful editing and clipping solution in its own right, but the full two-way integration with Adobe Premiere Pro really unlocks new levels of workflow convenience, enabling teams to collaborate across both platforms live and in real time. We're one of the few technology partners who can offer this level of integration and we're very proud of our relationship with Adobe". The feeling seems to be mutual. "As audience appetite for online content continues to grow internationally, content creators need to respond while finding ever more efficient ways of working", comments Sriram Iyer, Head of Products and Partnerships for professional video at Adobe. "The integration between both Adobe and Tellyo opens up new ways of working and provides even greater choice".
With this year's NAB Show being a centennial celebration, Team Tellyo will also be using the exhibition as an opportunity to dispel some of the myths surrounding cloud production's maturity. "Cloud-native solutions are almost unrecognisable today versus 2019. They are more powerful, secure, accessible and efficient than ever before, and it's an urban myth that only smaller content producers can benefit from life in the cloud. We know that cloud production is on a march to the mainstream, and we can already demonstrate how it is working for producers and broadcasters of every size and scale".
For more information on Tellyo @ NAB Show Las Vegas, please visit www.tellyo.com/nab.
About Tellyo
Tellyo is your complete cloud production platform.
Tellyo empowers media and content teams to produce compelling live video that can be streamed to multiple digital and social media destinations using Stream Studio, Tellyo's cloud-native production solution that includes an 8ME vision mixer/production switcher. With Tellyo Pro, branded video clips, highlights and compilations can be created and published to channels simultaneously and instantly, from anywhere, all with one click. Tellyo Guest helps you deliver high-quality web conferences, events and presentations in real-time that bring external contributors and commentators into productions from multiple devices. Tellyo Talent lets athletes, actors, sponsors, ambassadors and influencers amplify your reach and engagement across social media. Faster, greener and more efficient, Tellyo is #smarterproduction!
For more information, visit www.tellyo.com
Media contact:
Stuart G. Russell
Head of Marketing and Communications
E: stuart.russell@tellyo.com
T: +44 (0)7827 019494
Follow us on LinkedIn and Facebook