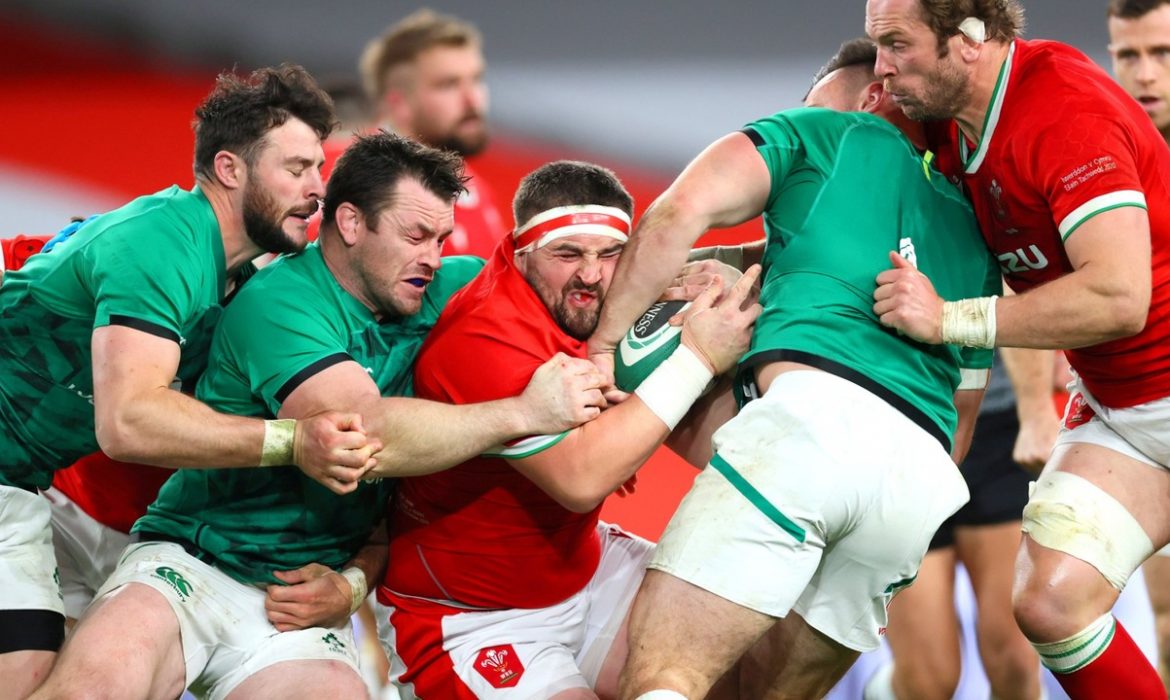 Sunset+Vine is the UK's largest production house, with a celebrated reputation for excellence in production.
S+V were appointed as the live production partner of the new International Rugby competition, the Autumn Nations Cup 2020 – between England, Wales, Scotland, Ireland, France, Italy, Fiji, and Georgia.
The demands of the tournament were such that Sunset+Vine needed a solution that would allow them to rapidly clip, edit and publish edits from the live stream and distribute them in real time to their Broadcast partner. Particular to this project was the need for a high level of quality in the output, advanced editing prowess, a low latency ingest and the ability to manipulate ingested audio tracks.
Tellyo, and S+V have worked on many projects previously and given the recently released higher bit-rate support and partnership with Adobe (effectively integrating Tellyo into Adobe Premiere Pro as a two-way workflow), Tellyo was well matched to the brief. Also matching S+V's objectives, Tellyo's existing capability allowed the ingestion of SRT streams and a choice of all audio tracks, as well as the capability to run the Tellyo platform with a synchronous redundancy stream.
Tellyo provided a comprehensive cloud video platform to, with support for ingest streams and output clips at 20Mbps. This included multiple simultaneous editors and real time publishing to FTP and S3 buckets for the broadcasters, with the higher bitrate capability enabling direct ingest from the Tx signal.
The partnership between Tellyo and Adobe allowed content created in Tellyo to be immediately available in Premiere Pro. It also enables craft edits created within Adobe Premiere Pro to be uploaded to Tellyo for publishing or use in other montages. Alternatively, content can be published to digital destinations from within Premiere Pro. This is made possible through the Tellyo Premiere Pro extension available in Adobe Exchange.
This NLE integration allowed S+V to streamline their workflows and team, whilst employing the advanced Adobe capabilities and the powerful Tellyo publishing capabilities on the same content simultaneously.
After rigorous testing, Sunset+Vine engaged with Tellyo to provide this solution across all 14 of the Autumn Nations Cup matches that are included in their digital mandate.
Richard Collins CEO of Tellyo said "We're delighted to continue our long partnership with Sunset+Vine. This is a fantastic project to be part of; and timely; as the needs of the project were almost tailor made for the new functionality within Tellyo Pro, but also gave a robust test to our newly released Adobe Premiere Pro integration.
The result was highly satisfying, with the whole workflow running smoothly at 1080p, 20 Mbps & 60 fps from an SRT ingest, enabling the latency and audio efficiencies that Tellyo empower from that. I think that this has been an almost perfect case study in how Tellyo has raised the bar in how we can work with Production partners on major Sports events and leagues.''
Related Posts