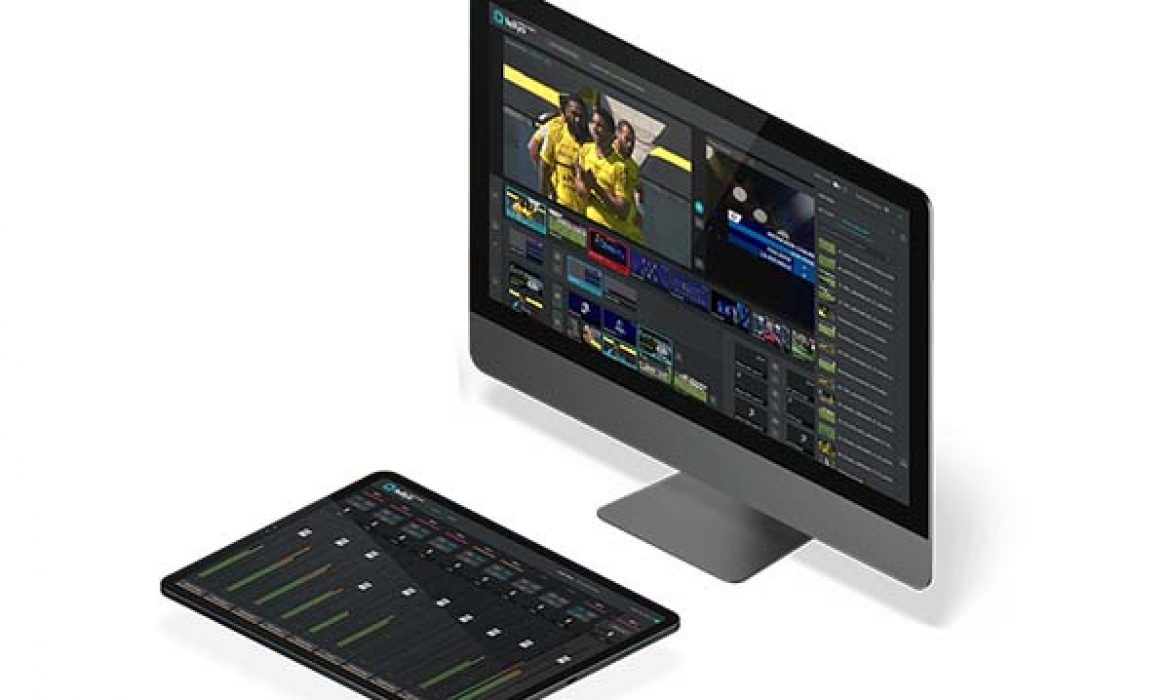 Tellyo's new audio mixer will enable teams to take full creative control of audio production and processing with a professional audio mixer for use by a technical director or dedicated audio engineer or both – remotely. The new functionality is touch-screen enabled to extend the management of channels and maximise capability across all devices.
Adding to its cloud-based production workflow, the audio mixer features support for up to 64 audio channels, controls for volume, gain, audio follow video (AFV), direct mix (ON), mute, full equalizer, compression, listening to pre-fade post-fade audio and more.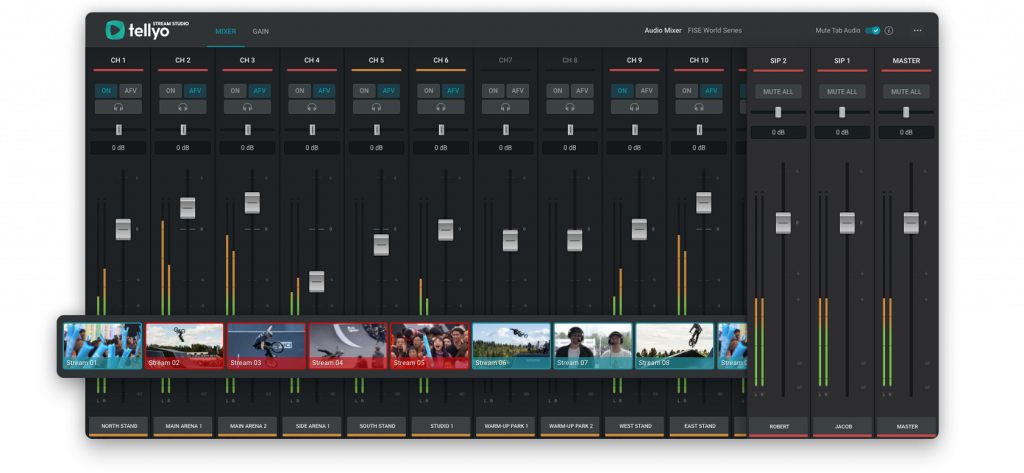 The audio mixer also includes both SIP inputs and SIP outputs. Each SIP connection is visible as a separate input with its own volume and gain control.
The intuitive user interface, 64 audio channels, and professional audio controls will enable broadcasters and publishers to manage professional quality audio for all of their productions for all major platforms.
The continual and fast iteration of the Tellyo Platform is focused on creating better and faster workflows around content creation and distribution. In the next coming months, we plan to bring new enhancements to the audio mixer such as ducking, subgroups and many others. We connect teams and allow for multiple teams and operators to work on a single workflow simultaneously for different purposes.