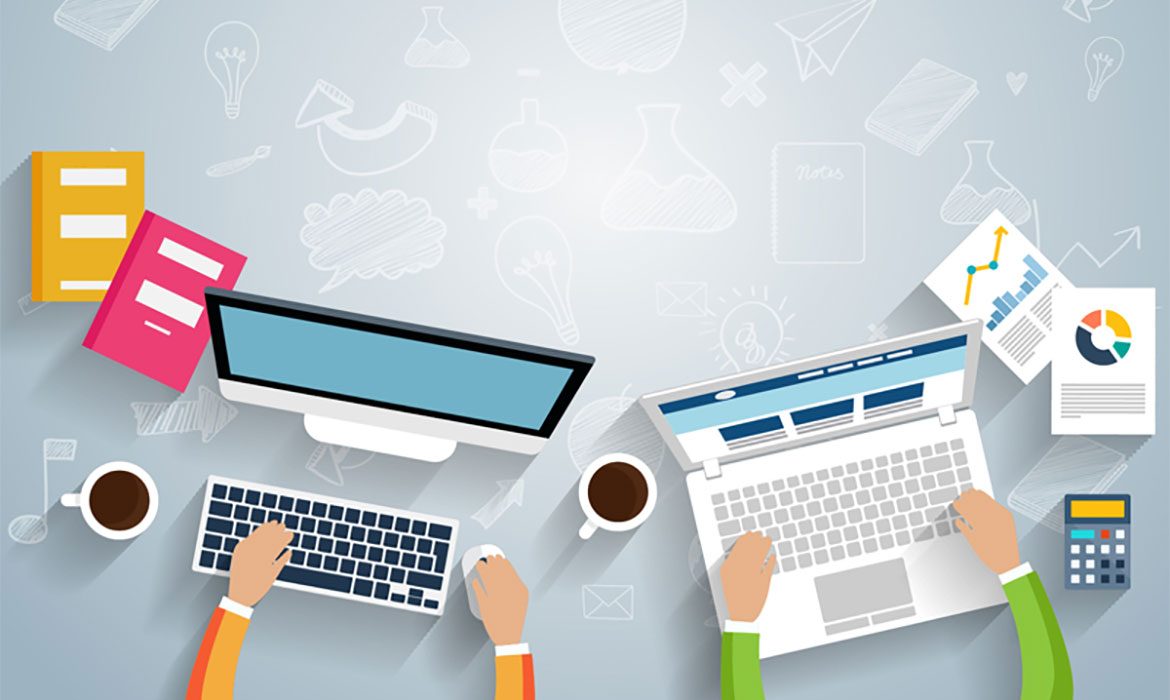 What does the future look like for the sports industry and sports broadcasters? Who will be watching sports in the future, and how? An interesting report – The future of sports fans – by Performance Communications and Canvas8 provides a glimpse into what we can all expect.
On reading the report, one thing is for sure, if you don't like change then you're in for a white-knuckle ride. Here, I'm going to look at some of the report's key points and stats, so fasten your seatbelt and prepare for a thrilling trip to the near future.
Huge changes are happening
The report makes it clear that we are on the edge of huge changes. In relation to sports fans – their habits, needs and the technologies they use are changing. To meet these new demands, the sports industry, content producers and broadcasters will need to shift current policies and practices, and be open to new ideas and ways of doing things.
Content is consumed everywhere… literally!
Timing in sports is so much more important than with any other TV produced content. You can watch your favourite movie every single year, or wait for the full season of your favourite series to watch in a row, but you can't miss a game of your club.
You may find it interesting as well: 5 sports clubs keeping fans excited with creative video content.
The driver for much of this is the emotion that people attach to sports. Passion is high when there is only one game per week, with such intense emotions rising and falling for a couple of hours before and after. If it's not a Champions League final or the Super Bowl, emotions will fade pretty quickly afterwards.
Almost all sport related content is transmitted live as events happen, with only 7% time shifted (for other TV produced content one third is not live). This is why sports fans are so eager to use mobile devices to watch sports – they're not forced to sit at home or in the pub to see and follow live events any more. Instead, they're using smartphones and tablets to follow live results, catch replays or actual games thanks to mobile-friendly sports services. For example, the American leader in the TV-sports industry – ESPN – often has two-thirds of its audience visiting ESPN services via a mobile only.
For 73% of fans it's important to be able to access sports whenever and from wherever they want, as the below graphic shows:
Well, whoever is without sin, cast the first stone!
[bctt tweet="75% of people taking part in the research have watched a replay on their phone at a live venue!" username="TellyoTV"]
Pro tip for broadcasters: Let the audience consume your content in the manner they choose and at the most convenient time for them.
Pre and after game content is crucial
Live sports broadcasts are ephemeral – they come and go at specific times. However, sports audiences are very keen to watch content before an event and after it. The day before a game or event, fan consumption of sport related videos increases by 75%, as the audience seeks information about their team and the game itself.
This represents a great opportunity for rights holders and broadcasters alike – to improve your social media presence and reach many more fans with timely content.
Pro tip for broadcasters: Plan events very carefully – don't forget to produce some pre-event warm-up videos and post-event summaries.
The audience is tech savvy
The quality and attractiveness of content is extremely important for viewers. They want to see different types of content, including live streams, short clips, compilations, highlights etc. However, all the content you offer has to be high quality. For example, 50% of fans say that interactive slow-motion replays would improve the fan experience, and 3 in 5 want to have the ability to choose different camera angles.
While those technologies are yet to come, these responses provide more evidence that sports audiences are both tech savvy and demanding when it comes to technology's capabilities. Also, they want to influence the way they consume videos now and in the future.
Pro tip for broadcasters: Not every breakthrough technology is going to became standard – do you remember Google Glasses? But the pace of technological changes rapid and you should always keep an eye on interesting trends. Your audience is hungry for them!
Make piracy useless
Web piracy is a huge problem for many industries, including web streaming and broadcasting businesses.
In 2015, the fight between boxing superstars Floyd Mayweather Jr. and Manny Pacquiao was streamed to about 10,000 users via Periscope, for free.
Piracy can be as simple as pointing your smartphone at a TV screen and hitting 'go live'. And there will be thousands of people happy to watch for free, despite the poor quality and obvious piracy.
Is there a clever way to stop such piracy? While the law is on the side of rights holders, there is no silver bullet to prevent piracy. However, there are dependable things that broadcasters can do to minimise losses.
The most obvious would be to provide an attractive and affordable offer to potential viewers. Whether subscription based or pay per view, if your service is easy to access and affordable there's a great chance that a potential pirate will choose a high-quality and convenient but paid solution. But only if that viewer is able to see the content in the way they want!
Pro tip for broadcasters: The best way to get rid of piracy is to make it obsolete. While there are regions in the world where you can't compete with piracy, it's important to keep your offer attractive and customised.
Keep your eyes open
Soccer, American football, basketball and cricket might be the most popular sports, but many broadcasters might be missing something that statisticians and marketers are calling 'long tail'.
What is long tail? In relation to sports it means that there might be a number of less popular sports that when combined have a similar or perhaps an even bigger value than mainstream sports. While it would be extremely difficult to doubt the popularity of the world's leading sports, it is worth checking what's going on in esports, women's soccer leagues or newer sports that are gaining popularity. It looks like the underdogs will have their day, eventually.
This is what sports fans are thinking in terms of mainstream and less popular sports:
What seems pretty logical is that the home for non-mainstream sports is often on digital media platforms:
Pro tip for broadcasters: Football, soccer and basketball are leaders, while there are hundreds of 'long tail' sports with engaged audiences often following online and via social media. Combining these sports together could bring interesting results.
Change is the only constant
While there is not a universal strategy for sports broadcasters who are entering the social media and online world, one thing is for sure… Being immune to the changes that are occurring now is the best recipe for disaster. If you want to succeed, stay open minded and be ready for change.
You can download the report here.
Related Posts