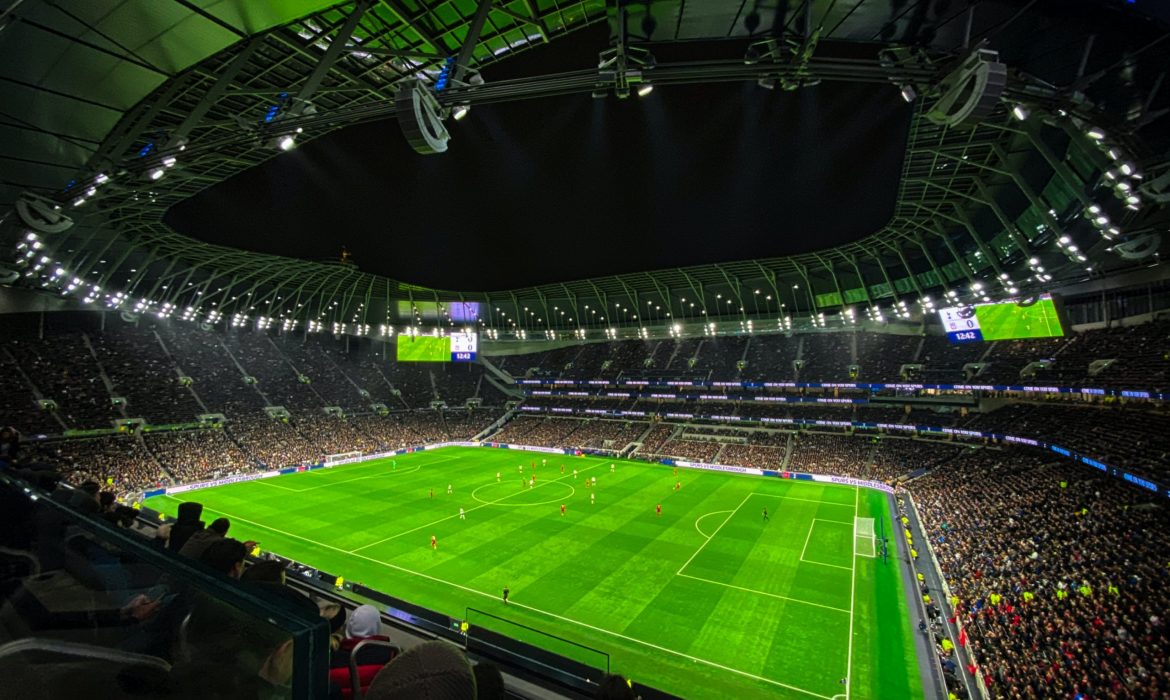 With massive stadiums, world-wide federations and leagues, and global superstars, Football is undoubtedly the most important sport in the world. Its popularity spans the globe, while the quadrennial FIFA World Cup is always a huge spectacle that goes beyond sport. It's a game of fame, money and status, and a coming together of different cultures and styles.
The world's eyes are all on the tournament in Russia right now. The event is being beamed and streamed to every corner of the globe. And thanks to TV infrastructure and extensive internet access, fans can watch games in all sorts of places – from pubs and fan zones to Mongolian yurts and even small, remote islands on the Pacific.
Check out our other stories:
But how is our viewing changing and what will this look like for the next World Cup in Qatar 2022?
How we watched the 2014 World Cup
During the 2014 World Cup held in Brazil, an estimated 280 million people watched matches online or on a mobile device, according to official FIFA data[1].
As the rights owner, FIFA reached 207 territories with its content (the definition of 'territory' being a bit wider than a "country"). The final was watched by approximately 695 million viewers at home (calculated as people who watched at least 20 consecutive minutes in their own home). However, the final figure was surely higher, as many viewers will have watched in their favourite bar or in specially prepared fan zones. Yet it was still a 12% growth when compared to the 2010 World Cup in South Africa.
According to FIFA, there was more online coverage in 2014 than any previous World Cup tournament, with 188 licensees offering coverage via websites, media players and apps.
What's more, since 2014 consumer surveys suggest that online TV viewing is up by 36%, while mobile TV viewing has increased by 248%. Obviously these viewing figures have been boosted by technological developments, increased broadband penetration, better devices, and faster internet speeds in all regions.
It seems that the better the infrastructure, the better the online video reach. But credit also has to go to the progressive strategies of many TV stations. With the World Cup proving so popular, national broadcasters continue to show it for free, with no extra charges. Many are committed to making content easily accessible and widely distributed by catering to all viewing habits – from traditional TV to online and mobile.
If not for free, many countries also offer lots of options to pay for access to content beyond a national TV station.
How will people watch the 2018 World Cup?
To see the detailed results of World Cup viewership we will have to wait until the end of the tournament. But with a huge dose of certainty – and some early indicators so far – we can predict that results are going to show a record high when it comes to online video content.
While TV is still the king of sports broadcasts, online live streams are fast gaining traction.
Released just before the 2018 World Cup got underway, a recent IAB report – Live Video Streaming: A Global Perspective – provides us with a better picture.
What's really interesting is the number of different media platforms that will be used during the 2018 World Cup.
The IAB report asked:
Which, if any, of the following media channels and devices do you plan to use to watch/follow the 2018 FIFA World Cup?
When taking a closer look at the above list, what's noticeable is that most of the devices will need an internet connection to access World Cup video content such as games.
It gets even more interesting if we go further and look at those answers from geographical regions. According to the report, smartphones are the most popular option (45%) for watching World Cup games in the APAC region (Australia and China), while South Americans prefer TV (49%).
Looking ahead to 2022
It's a bit too early to write any final conclusions about how we watched this year's World Cup. But looking at data from 2014 and the available audience insights prior to the tournament in Russia, it looks like online access will be at a record high regardless of the device or platform being used to watch content. Perhaps the 2018 FIFA World Cup will prove a breakthrough for online broadcasters. If so, surely the 2022 tournament will be even more wireless and web focused. It's time to go online!
[2] Live Video Streaming – A Global Perspective – IAB Report, June 2018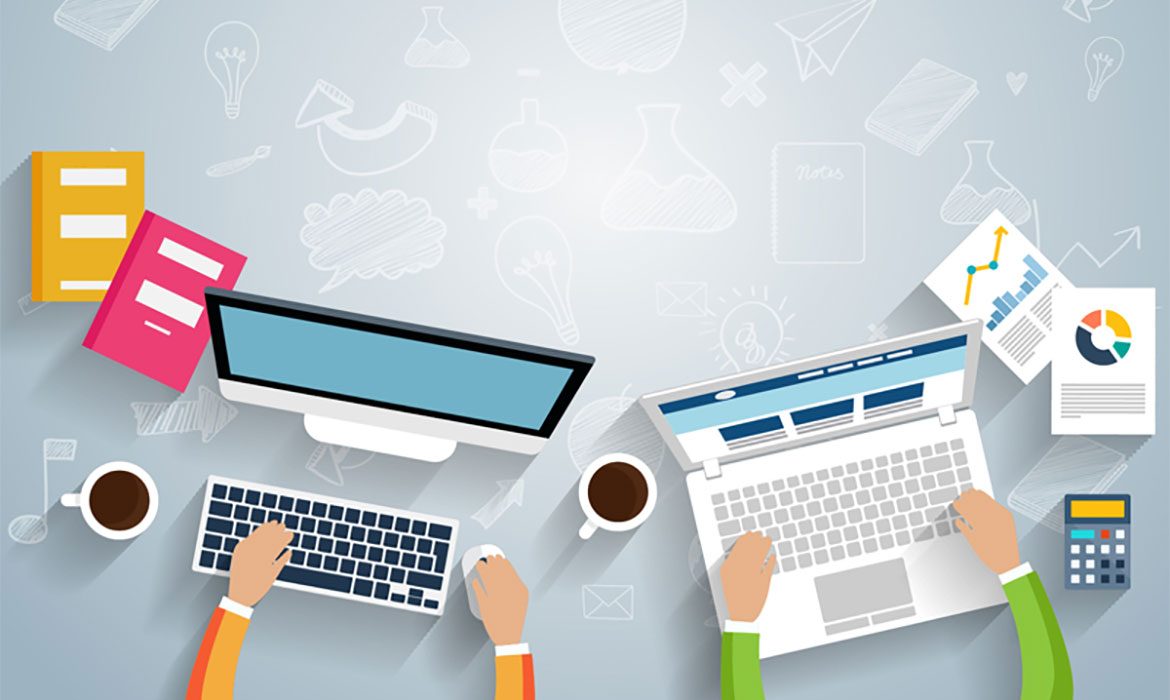 What does the future look like for the sports industry and sports broadcasters? Who will be watching sports in the future, and how? An interesting report – The future of sports fans – by Performance Communications and Canvas8 provides a glimpse into what we can all expect.
On reading the report, one thing is for sure, if you don't like change then you're in for a white-knuckle ride. Here, I'm going to look at some of the report's key points and stats, so fasten your seatbelt and prepare for a thrilling trip to the near future.
Huge changes are happening
The report makes it clear that we are on the edge of huge changes. In relation to sports fans – their habits, needs and the technologies they use are changing. To meet these new demands, the sports industry, content producers and broadcasters will need to shift current policies and practices, and be open to new ideas and ways of doing things.
Content is consumed everywhere… literally!
Timing in sports is so much more important than with any other TV produced content. You can watch your favourite movie every single year, or wait for the full season of your favourite series to watch in a row, but you can't miss a game of your club.
You may find it interesting as well: 5 sports clubs keeping fans excited with creative video content.
The driver for much of this is the emotion that people attach to sports. Passion is high when there is only one game per week, with such intense emotions rising and falling for a couple of hours before and after. If it's not a Champions League final or the Super Bowl, emotions will fade pretty quickly afterwards.
Almost all sport related content is transmitted live as events happen, with only 7% time shifted (for other TV produced content one third is not live). This is why sports fans are so eager to use mobile devices to watch sports – they're not forced to sit at home or in the pub to see and follow live events any more. Instead, they're using smartphones and tablets to follow live results, catch replays or actual games thanks to mobile-friendly sports services. For example, the American leader in the TV-sports industry – ESPN – often has two-thirds of its audience visiting ESPN services via a mobile only.
For 73% of fans it's important to be able to access sports whenever and from wherever they want, as the below graphic shows:
Well, whoever is without sin, cast the first stone!
[bctt tweet="75% of people taking part in the research have watched a replay on their phone at a live venue!" username="TellyoTV"]
Pro tip for broadcasters: Let the audience consume your content in the manner they choose and at the most convenient time for them.
Pre and after game content is crucial
Live sports broadcasts are ephemeral – they come and go at specific times. However, sports audiences are very keen to watch content before an event and after it. The day before a game or event, fan consumption of sport related videos increases by 75%, as the audience seeks information about their team and the game itself.
This represents a great opportunity for rights holders and broadcasters alike – to improve your social media presence and reach many more fans with timely content.
Pro tip for broadcasters: Plan events very carefully – don't forget to produce some pre-event warm-up videos and post-event summaries.
The audience is tech savvy
The quality and attractiveness of content is extremely important for viewers. They want to see different types of content, including live streams, short clips, compilations, highlights etc. However, all the content you offer has to be high quality. For example, 50% of fans say that interactive slow-motion replays would improve the fan experience, and 3 in 5 want to have the ability to choose different camera angles.
While those technologies are yet to come, these responses provide more evidence that sports audiences are both tech savvy and demanding when it comes to technology's capabilities. Also, they want to influence the way they consume videos now and in the future.
Pro tip for broadcasters: Not every breakthrough technology is going to became standard – do you remember Google Glasses? But the pace of technological changes rapid and you should always keep an eye on interesting trends. Your audience is hungry for them!
Make piracy useless
Web piracy is a huge problem for many industries, including web streaming and broadcasting businesses.
In 2015, the fight between boxing superstars Floyd Mayweather Jr. and Manny Pacquiao was streamed to about 10,000 users via Periscope, for free.
Piracy can be as simple as pointing your smartphone at a TV screen and hitting 'go live'. And there will be thousands of people happy to watch for free, despite the poor quality and obvious piracy.
Is there a clever way to stop such piracy? While the law is on the side of rights holders, there is no silver bullet to prevent piracy. However, there are dependable things that broadcasters can do to minimise losses.
The most obvious would be to provide an attractive and affordable offer to potential viewers. Whether subscription based or pay per view, if your service is easy to access and affordable there's a great chance that a potential pirate will choose a high-quality and convenient but paid solution. But only if that viewer is able to see the content in the way they want!
Pro tip for broadcasters: The best way to get rid of piracy is to make it obsolete. While there are regions in the world where you can't compete with piracy, it's important to keep your offer attractive and customised.
Keep your eyes open
Soccer, American football, basketball and cricket might be the most popular sports, but many broadcasters might be missing something that statisticians and marketers are calling 'long tail'.
What is long tail? In relation to sports it means that there might be a number of less popular sports that when combined have a similar or perhaps an even bigger value than mainstream sports. While it would be extremely difficult to doubt the popularity of the world's leading sports, it is worth checking what's going on in esports, women's soccer leagues or newer sports that are gaining popularity. It looks like the underdogs will have their day, eventually.
This is what sports fans are thinking in terms of mainstream and less popular sports:
What seems pretty logical is that the home for non-mainstream sports is often on digital media platforms:
Pro tip for broadcasters: Football, soccer and basketball are leaders, while there are hundreds of 'long tail' sports with engaged audiences often following online and via social media. Combining these sports together could bring interesting results.
Change is the only constant
While there is not a universal strategy for sports broadcasters who are entering the social media and online world, one thing is for sure… Being immune to the changes that are occurring now is the best recipe for disaster. If you want to succeed, stay open minded and be ready for change.
You can download the report here.