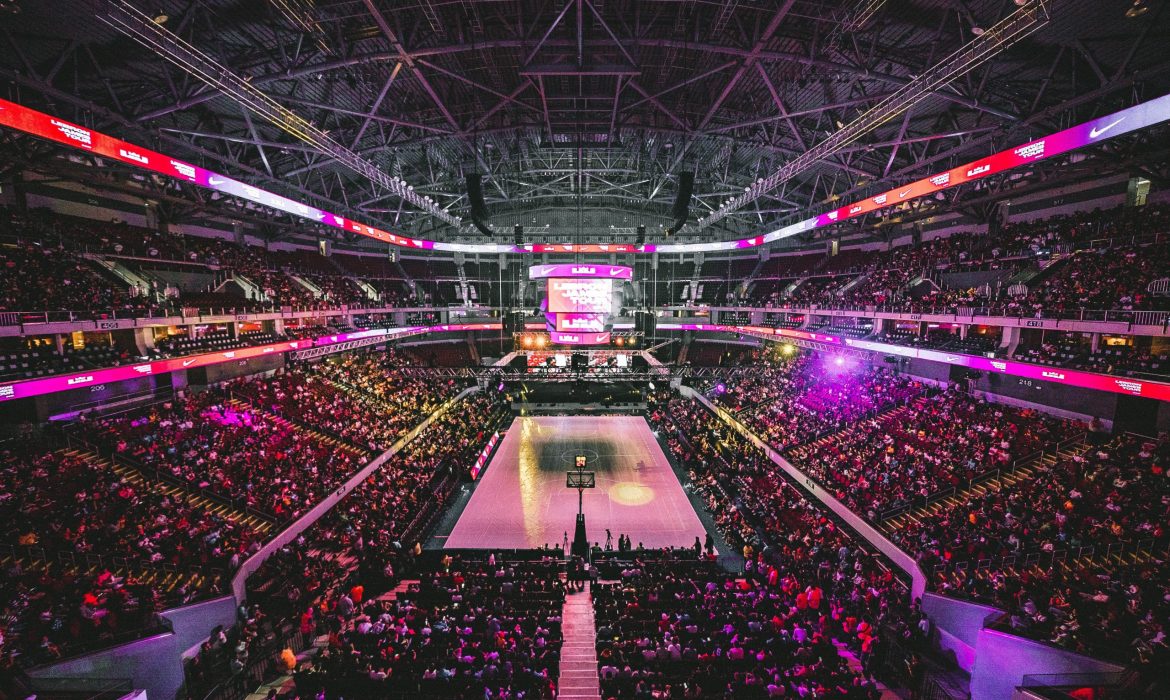 While it's not everyone's favourite, partly due to being played in the silly season, this year's NBA Summer League was truly special. Lonzo Ball was the star earning MVP status on the court, while his father courted controversy off it. The surrounding buzz led to record viewing figures – with six of ESPN's seven most-viewed games featuring the LA Lakers draft star.
ESPN proved willing to run with the Lonzo hype and the buzz his father, LaVar, was able to build around him. The channel struck gold with the duo, and their presence helped to build a buzz around the Summer League.
Some of the factors that helped build a buzz:
A superstar in the making
There's no doubt, Lonzo is a superstar on the rise. He has outstanding skill and is an unusual size for his position, which makes him an interesting proposition. It didn't hurt that he brought passion and emotion to the court in front of big crowds in the stands and on TV, making him the Summer League's Most Valuable Player.
Matching his performances, Lonzo maintained a position as the most written-about player throughout the Summer League. Media Cloud stats tell the story – he outpaced other players with 702 mainstream news stories, more than the 2nd and 3rd players combined.
LaVar, a slice of controversy
There's no doubt that "a ton of the attention Lonzo receives stems from his brash, outspoken father, LaVar," according to a fantastic article on the FiveThirtyEight website. As he tried to bolster his family's brand value any way he could, one of LaVar's standout comments was to claim he was a better basketball player than Michael Jordan. Tweeters used #lavarballsays to mock him (ironically adding more fuel to the selfless promotion of the Ball name).
The media were kept guessing
With Lonzo yet to sign a shoe deal with one of the major brands, masses of media attention surrounded what sneakers he would wear. This speculation was only encouraged by the Ball family releasing their Big Baller Brand shoes. So every time Lonzo put on a different pair of sneakers, people would be asking is it another marketing ploy?
What was the recipe for ESPN's success?
ESPN fully capitalised on the buzz surrounding the Summer League. By combining TV broadcasts with video content and social media activity, the channel was able to engage its audience and even make some good gains. For example, 2017 Google Trends data shows huge increases in searches related to 'NBA Summer League'.
ESPN seemed to get its mix of ingredients just right.
The silly season is usually a bad time to break records. But the game between two great teams (Boston Celtics vs LA Lakers) and the duel between draft picks 2 and 3 (Lonzo Ball of the Lakers vs Jason Tatum of Celtics) presented opportunities for ESPN.
To hype the game, ESPN broadcasted a three-part documentary – Best of Enemies – exploring the Celtics/Lakers rivalry as part of its 30 for 30 series. The game itself was the most-watched Summer League game ever, with over 1.1million views on ESPN.
Tons of shareable content dedicated to Lonzo Ball
Through content, ESPN were able to build a narrative thread that resonated with fans. It managed to maintain the hype surrounding the lead star, presenting Lonzo Ball as the future superstar and maybe as good as his father claims he is!
More than 1,000 articles and videos dedicated completely or partially to Lonzo or other Ball family members have also been created by ESPN.
Big characters can add to the story
Lonzo Balls' father, LaVar, was definitely one of the stars of the Summer League. You can dislike him, but the hype around his son is definitely his success. His opinions also get him airtime. On ESPN's First Take Show, LaVar gets into a heated debate regarding his views on beating Michael Jordan in a game of one-on-one!
You may not have a Lonzo in your locker, or even want a LaVar on your team! But I hope you can take away some of the ingredients that created such a buzz around the Summer League and made it such a success.
Related Posts