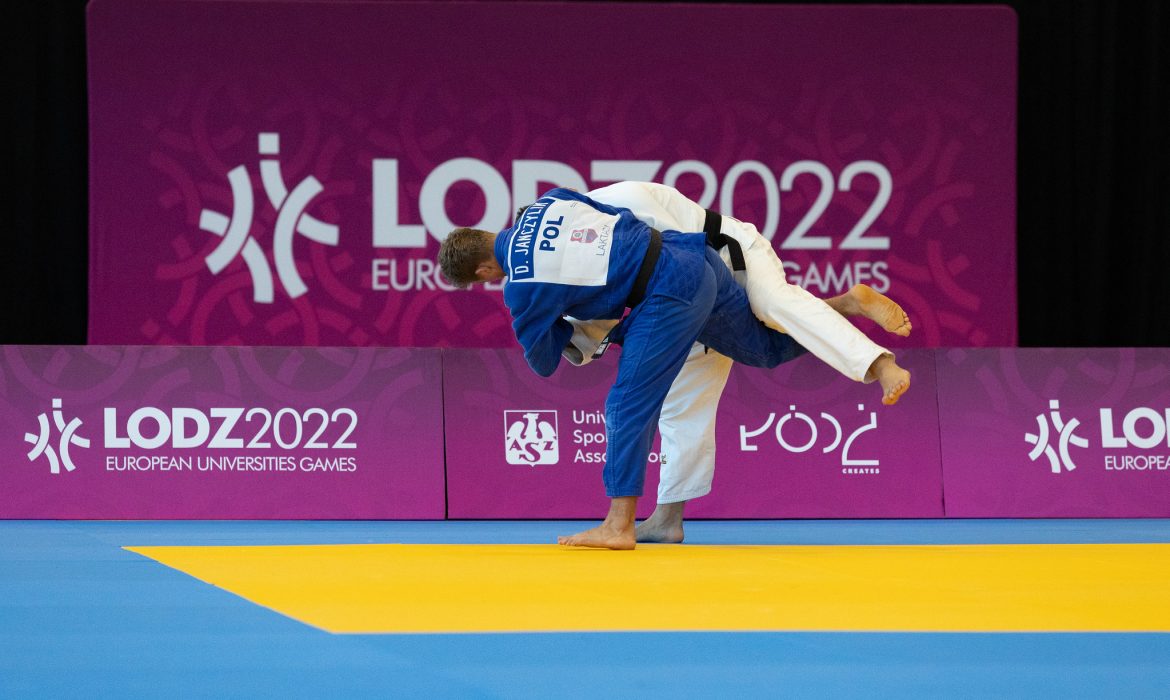 London, UK, 6th September 2022 – For many people outside of Poland, the City of Lodz is perhaps less well known than more familiar names like Warsaw or Krakow. Lodz, however, is actually Poland's third largest city and is home to over 660,00 people. It's also the headquarters of Tellyo's dedicated development team, who work from a renovated warehouse building in the heart of the city. In addition, this July saw Lodz acting as host city for the 2022 European Universities Games (EUG), an international multi-sport event organized every two years for university athletes by the European University Sports Association (EUSA).
This year's games included 20 different sports, from Badminton to Water Polo, and events were hosted at a number of different venues around the city, many of which are part of the Lodz University of Technology (an EUG 2022 organiser). To facilitate the online coverage of the games, organisers worked with Tellyo and the Stream Studio cloud production solution to create livestreams, highlights packages and clips. "We have a very talented and motivated team of developers based in Lodz", notes Tellyo CEO Richard Collins, "and it was great for the team to be able to support this significant sporting event in their home city".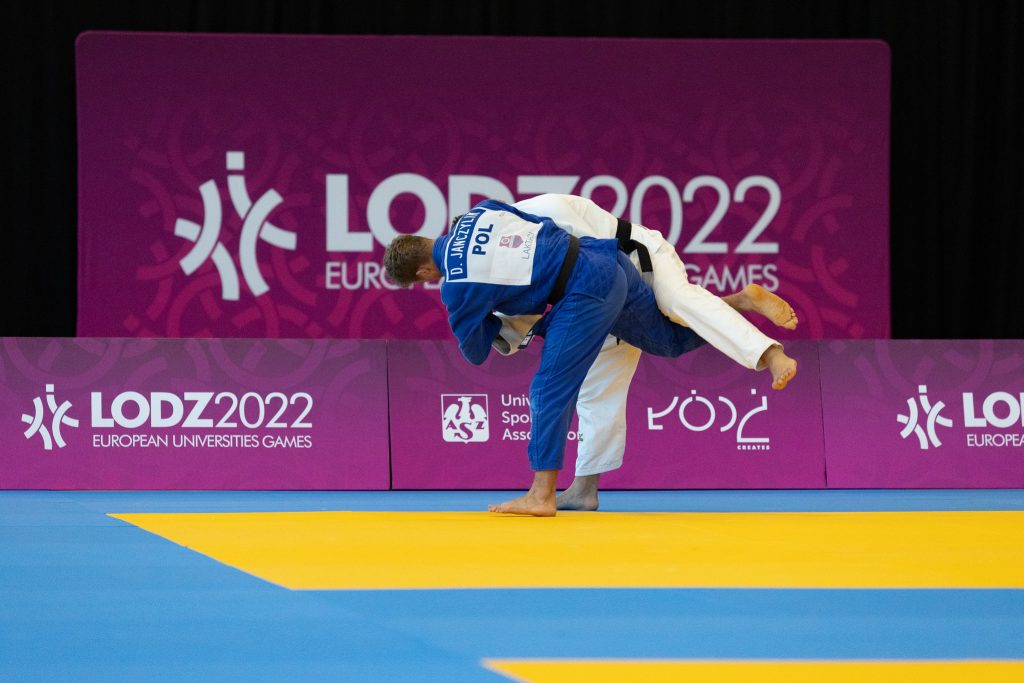 With 5,000 student athletes participating from over 400 European universities and 40 countries, this year's games was the largest ever and the organiser's media team created over 42 hours of live stream content and more than 250 hours of clips and highlights. "We were very pleased to partner with Tellyo for this year's event", comments Łukasz Śwituniak, a member of the EUG 2022 Organising Committee's marketing team. "The Lodz connection made this partnership a very natural one, and our media team thoroughly enjoyed using Stream Studio and Tellyo Pro to produce the content for online audiences. Everyone involved noted how easy both platforms are to use and how quickly packages and clips could be produced then distributed online and to social media. We're obviously not full-time broadcasters so that speed of adoption and ease of use are both incredibly important. Plus, we got amazing real-time technical support from the team in Lodz who couldn't have done more to ensure the success of our coverage of the games. We reached even more people online this year compared with our last event in 2018, and that's a testament to the power of Tellyo – we've really boosted our online content strategy this year, and our experience has given us plenty of food for thought for the next event in Debrecen, Hungary, in 2024".
"Many of our developers actually studied at the Lodz University of Technology", notes Tellyo COO Jakub Majkowski, "and they feel a very strong connection with the University and the city. We're actively recruiting and continuing to build our team in Lodz, so our involvement in these games is a great advert for both Tellyo and this remarkable place where we live and work".
About Tellyo
Tellyo is your complete cloud production platform.
Tellyo empowers media teams to produce engaging and compelling live content that can be easily streamed to multiple digital and social media destinations using Stream Studio, Tellyo's cloud-based production solution that includes an 8ME vision mixer/production switcher. With Tellyo Pro, branded video clips, highlights and compilations can be created and published to channels simultaneously and instantly, from anywhere, all with one click. Tellyo Guest helps you deliver high-quality web conferences, events and presentations in real-time that invite external contributors and commentators into productions from multiple devices. Tellyo Talent lets athletes, actors, sponsors, ambassadors and influencers amplify your reach and engagement across social media.
For more information, visit www.tellyo.com
Media contact:
Stuart G. Russell
Head of Marketing and Communications
E: stuart.russell@tellyo.com
T: +44 (0)7827 019494
Follow us on LinkedIn and Facebook