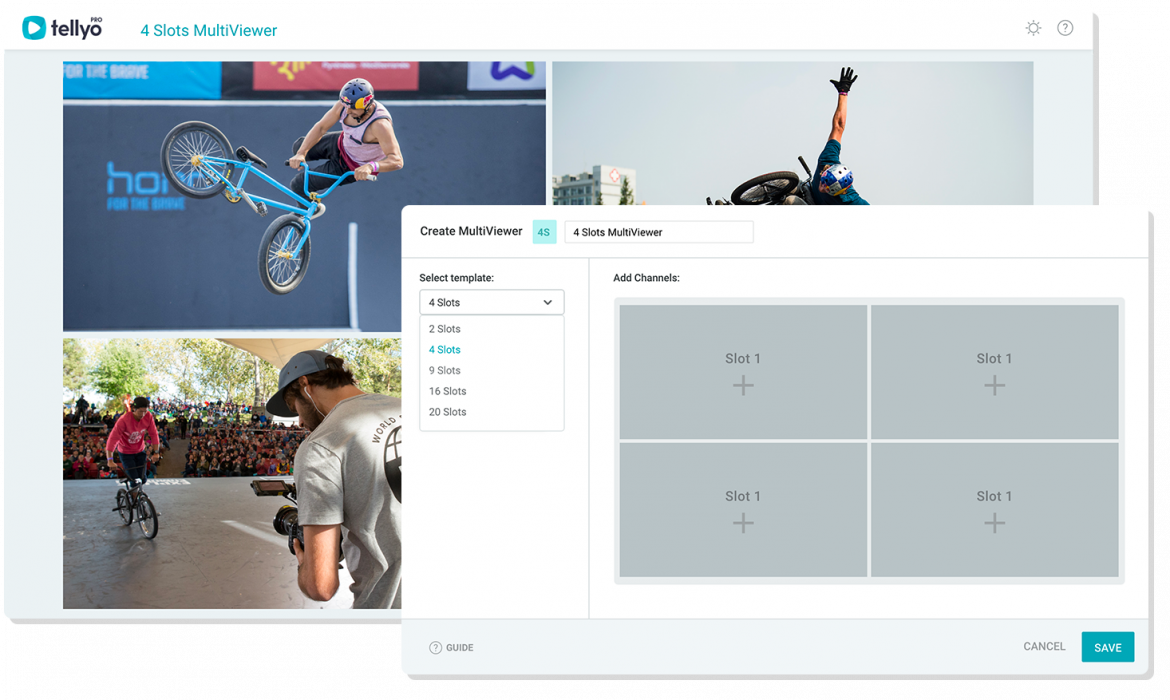 London, UK, 27th July 2022 – Tellyo is today pleased to announce the release of the latest version of Tellyo Pro – live production's preferred cloud-native solution for video editing, clipping and publishing. This latest release (version 2.33.0 – code name 'Sound Driving') sees the addition of two very important features, one relating to the management of multiple audio tracks and the second – an advanced MultiViewer – that enables content producers to monitor multiple channels all from one single interface.
Sounding Good
We know that Tellyo Pro users value the ability to work with multiple audio tracks when creating clips, perhaps for alternative commentaries or different languages, and we've supported multiple audio tracks for some time now. However, we recognise that working with multiple audio tracks did previously require some extra configuration steps within Tellyo Pro and so we've simplified and improved the user interface to make the whole process of managing multiple audio tracks and simulcasting far more straightforward and intuitive.
More info: https://app.tellyo.com/guide/publish-a-clip-in-different-languages-using-tellyo-editor/ and https://app.tellyo.com/guide/simulcast-in-different-languages/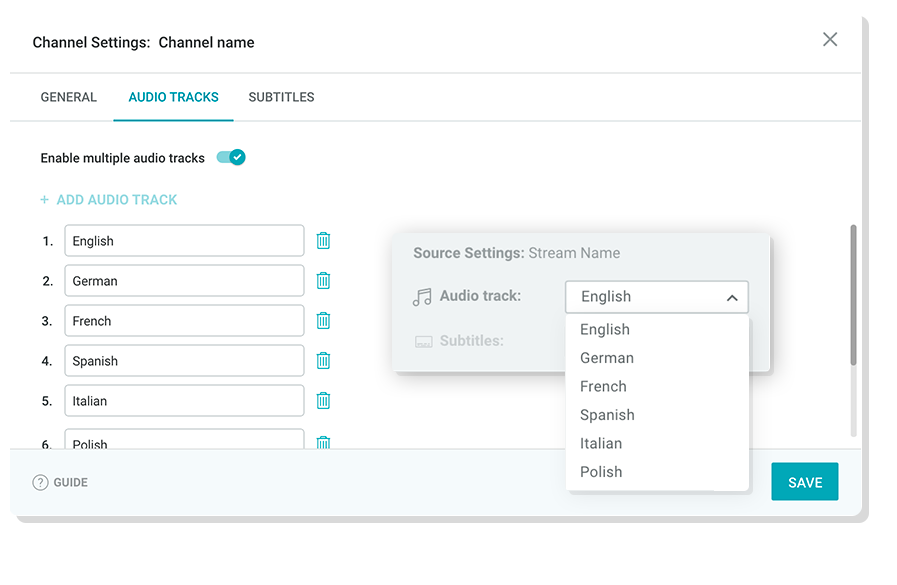 Quality Control
Live production can be both exciting and stressful, and many of our customers regularly produce and stream content across multiple channels at the same time. Stream quality matters, and it's important to be able to monitor inputs throughout a production. Until now, individual channel monitoring has been done via the Stream Monitor feature and we're now introducing a new advanced MultiViewer that enables you to monitor stream quality across multiple channels (up to 20 simultaneously) from one single interface. With important features such as threshold alarms, data flows, frame rate and sample rate information, this new interface for monitoring makes it even easier to work with more complex, multi-channel productions.
More info: https://app.tellyo.com/guide/multiviewer/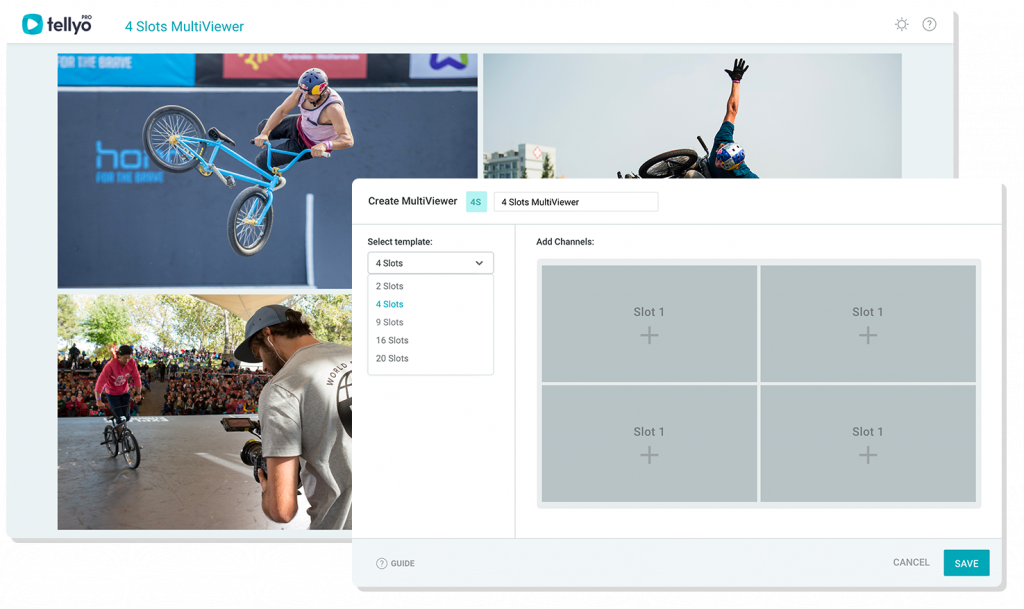 For any more information, please don't hesitate to contact us at feedback@tellyo.com, and we look forward to hearing your thoughts on this new release. We always value and appreciate your feedback!