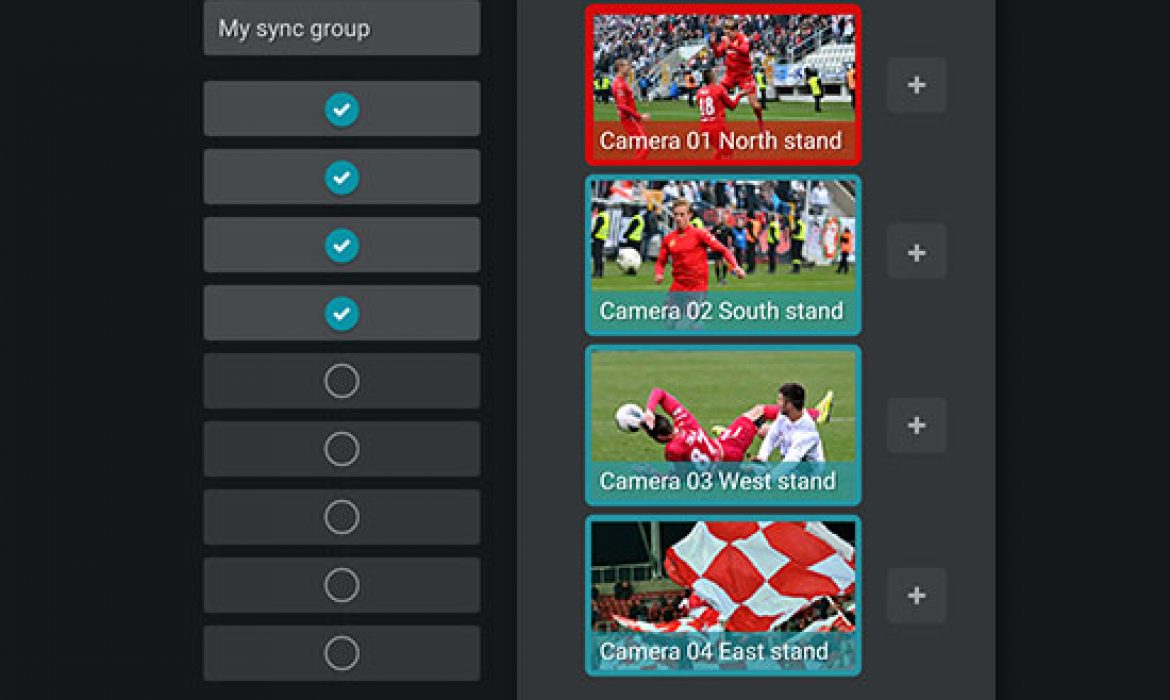 London, UK, 15th February 2022 – Tellyo, the complete cloud-based video production platform, is today pleased to announce the latest version of its flagship Stream Studio solution. Stream Studio was launched less than two years ago and has grown to become an industry-leading platform used by customers like Liberty Global, ESPN and Sunset+Vine to create compelling live content that can be easily streamed to multiple digital and social media destinations.

The latest version of Stream Studio (V1.28 – codename 'Black Burst'), is remarkable because it makes frame-perfect switching of a live multi-camera production in the cloud a reality. This is thanks to a new stream synchronization engine that precisely synchronizes inputs from multiple camera feeds. V1.28 also includes Tellyo Intercom, which enables full duplex communication between your production team and talent. In addition, this latest version opens up more granular and precise control of Stream Studio's powerful audio mixing capabilities by merging the advanced and simple audio mixers into a single unified solution.

The new built-in stream synch engine changes the game by synchronizing incoming multiple camera streams that share a common timestamping scheme. The engine supports SMPTE 12M SEI in-band timecode metadata (the 'digital' VITC/LTC) and 'wallclock' NTP/PTP timestamps. With incoming streams that include the timing information you can now switch a remote multi-camera production live in the cloud, without having to worry about cameras getting out of sync. Stream Studio even supports multiple timing schemes within the same production. Depending on your Internet connectivity, either an adaptive or static buffering mechanism can be chosen. Robert Szabo-Rowe is Senior Vice President, Engineering & Product Management with The Switch, a long-standing Tellyo partner. "This update is critical and the technology lets us create professional, frame perfect, multi-camera sports productions", he notes. "We've never been able to do that live in the cloud before. By removing the issue of video packets arriving with different and inconsistent delays, we can now give our audience a much higher quality and more engaging experience".

Commenting on the new release, Tellyo COO Jakub Majkowski is delighted to bring these valuable new features to Tellyo's expanding customer base. "We're excited to introduce the stream synch engine, as well as improving Stream Studio's comms abilities by making two separate partyline channels available – Talkback for the 'core' production crew and IFB for talent. Add in the configuration enhancements to the audio mixer, and you can see why Stream Studio keeps growing as a platform and is receiving so much industry attention. Our ambitious product roadmap keeps delivering on real-world customer feedback, and there's much more to look forward to in 2022!"
About Tellyo
Tellyo is your complete cloud video production platform.
Tellyo empowers media teams to produce engaging and compelling live content that can be easily streamed to multiple digital and social media destinations using Stream Studio, Tellyo's cloud-based vision mixer/production switcher. With Tellyo Pro, branded video clips, highlights and compilations can be created and published to channels simultaneously and instantly, from anywhere, all with one click. Tellyo Guest helps you deliver high-quality web conferences, events and presentations in real-time that invite external contributors and commentators into productions from multiple devices. Tellyo Talent lets athletes, actors, sponsors, ambassadors and influencers amplify reach and engagement across social media.
Media contact:
Stuart G. Russell
Head of Marketing and Communications
E: stuart.russell@tellyo.com
T: +44 (0)7827 019494
Follow us on LinkedIn and Facebook
About The Switch
In the action-packed world of live video production and delivery, The Switch is always on and always there – setting the industry benchmark for quality, reliability, and unmatched levels of service. Founded in 1991 and headquartered in New York, The Switch has been connecting viewers around the world to live events for almost three decades, bringing them the content they want across linear TV, on-demand and streaming platforms – on multiple screens and devices.
Our comprehensive production platform combines mobile and remote services to enable our customers to cost-effectively capture, edit and package compelling live coverage. Our global delivery network connects production facilities with 800+ of the world's largest content producers, distributors, and sports and event venues – seamlessly linking rights holders, broadcasters, streaming platforms, media outlets and web services, and turning on live content across the world. www.theswitch.tv
Media Contacts
Freddie Weiss
theswitch@platformcomms.com
+44 207 486 4900
Related Posts