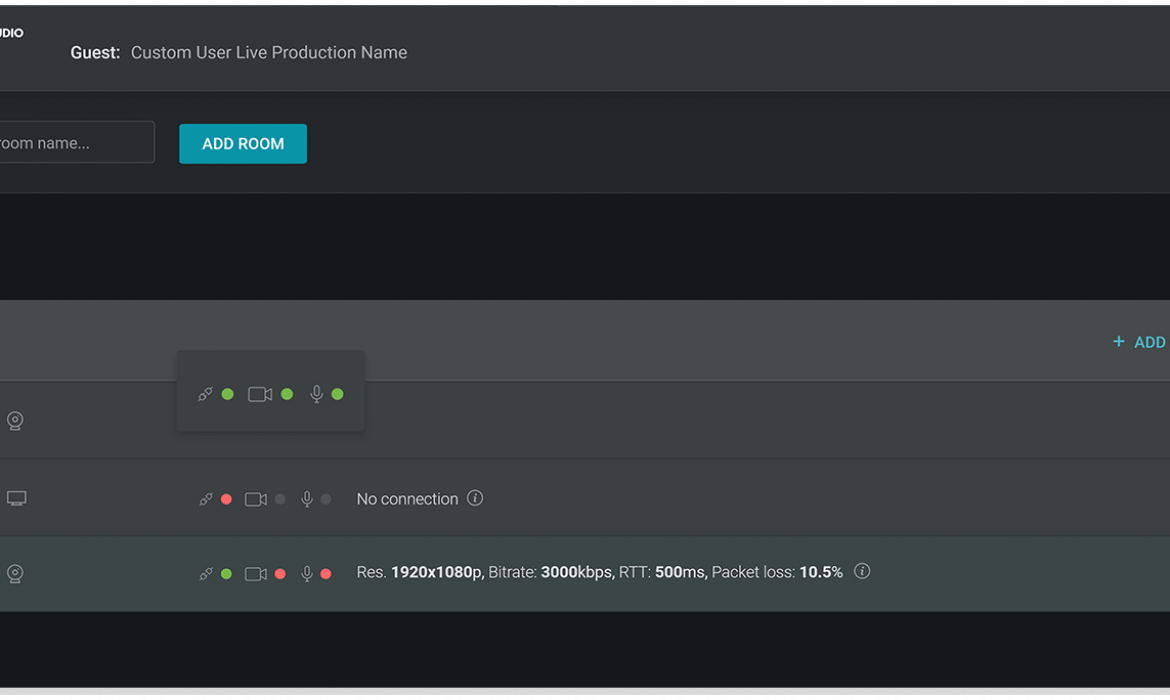 London, UK, 28th June 2022 – Tellyo, the complete cloud production platform, is very pleased to announce the latest version of its flagship Stream Studio solution, which includes a host of quality of life and usability improvements.

Version 1.31.0 – codename 'Vertical Video Syndrome' – puts more of the mission critical information you need closer to hand. First up, we're adding support for multiple aspect ratio outputs – this one's for you, TikTokers! – and including tally indicators in Playouts and Guests for convenience. We're also adding call parameter and connection quality information in Guests, making it easier to see guest status at any given time during a production. In addition, we've further optimised Sync Group sources, improving stability when there are multiple (10+) guest sources in a production, and we've improved the Playout function we introduced just before NAB Show 2022, adding new types of sources and simplifying the user interface. Finally, we're introducing a fix for audio PTS deltas in the output streams to compensate for the non-linear nature of the system clock on AWS VMs, helping to keep your hardware decoders happy!
Size Me Up
We're very pleased to include support for multiple aspect ratio outputs in our latest version, giving users a variety of different aspect ratio choices and giving TikTokers everywhere immediate access to 9:16, making content distribution even quicker and easier.
More info: https://app.tellyo.com/guide/multiple-master-outputs/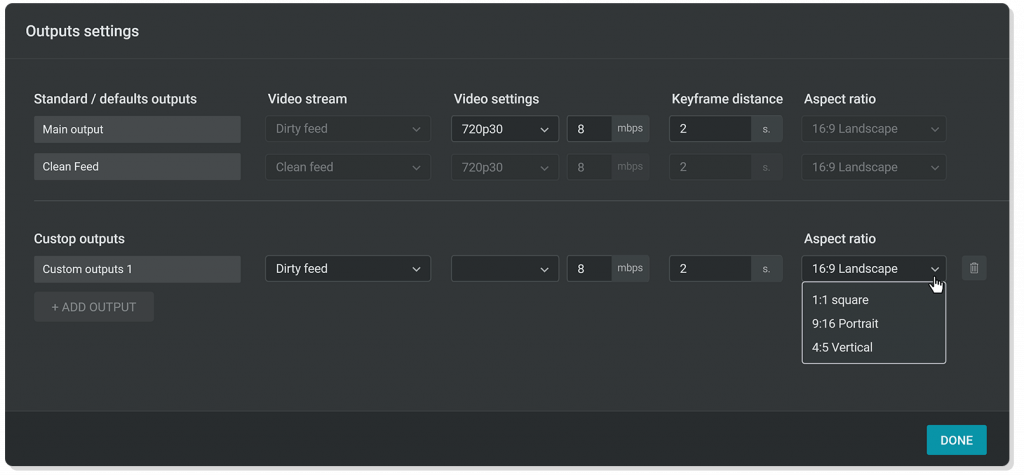 What's the Tally?
Live production can be dynamic, fluid and sometimes stressful, and it's important that Producers and Technical Directors have ready access to key information during productions. Our latest version of Stream Studio adds Tally indicators in Playouts and Guests, giving everyone a very immediate and visual reference of who is live on-air at any given time during a production.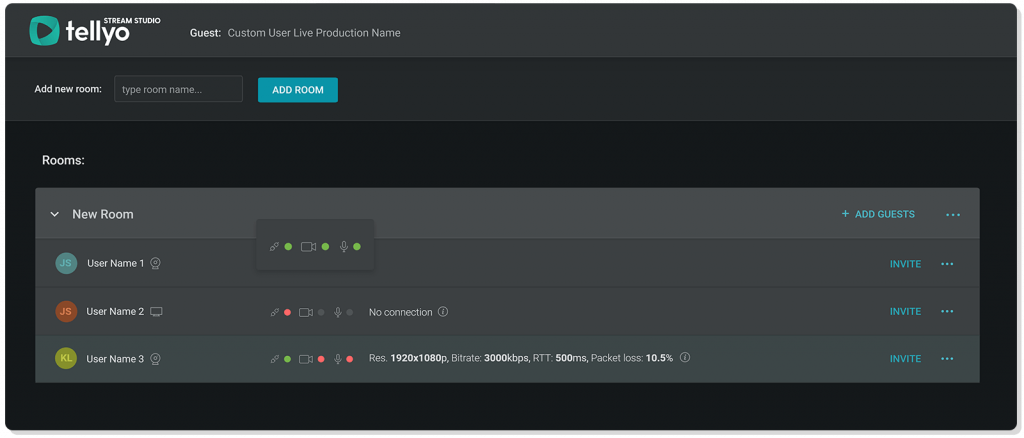 Party of Ten
Our customers are increasingly using Stream Studio to add multiple guests and contributors to their productions, and we know that stability is critical in these situations. Having carried out extensive tests in-house, we've made some changes to Sync Group sources so you'll see an impressive improvement in platform stability and smoothness when you're including ten guests or more.
More info: https://app.tellyo.com/guide/guests/
Play it Again
Just before NAB 2022 we introduced our new Playout feature which enables the creation of full 24/7 channels. Many of our customers had been requesting this feature and it has proved to be extremely popular. With this latest release we're pleased to simplify and refine the Playout menu options.
More info: https://app.tellyo.com/guide/playouts/
Timing is Everything
This latest version includes an important bug fix to address the issue of the frame presentation timestamps being taken from 'realtime' clock of virtual machines, and potential deviation from actual time. Our fix compensates for this, ensuring that all timings are correct and as per user expectation.
For any more information, please don't hesitate to contact us at feedback@tellyo.com, and we look forward to hearing your thoughts on this new release. We always value and appreciate your feedback!