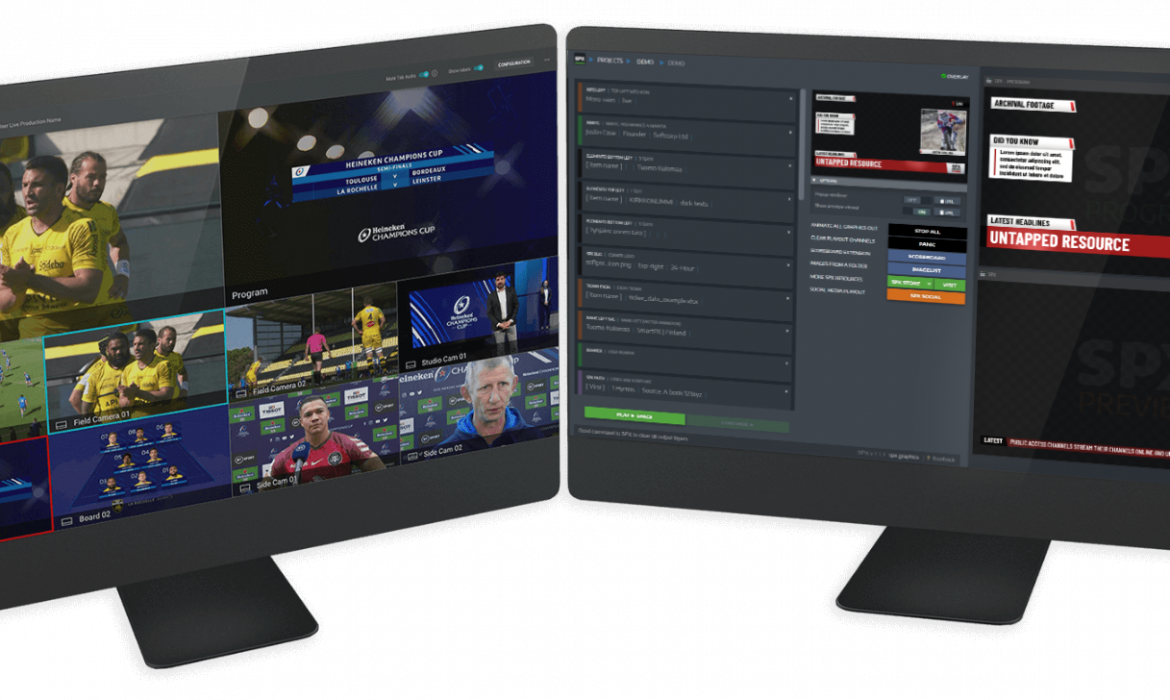 London, UK, 14th April 2022 – Tellyo, the complete cloud production platform, is very pleased to announce the signing of a partnership agreement with SPX Graphics, the Finnish-based provider of graphics software and creative services to the live TV/web production and broadcast industries.
This agreement will see SPX graphics integrated into Tellyo's popular Stream Studio production solution, providing customers with a wide range of ready-made graphics templates for their live productions. In addition, SPX will be able to provide custom-built graphics for specific productions and projects, as customers require.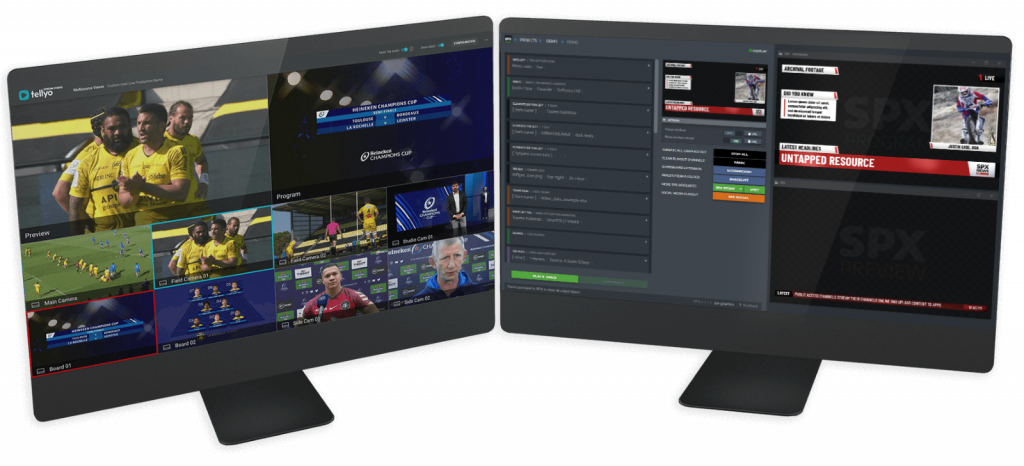 "We're very happy to enter into this partneship with Tellyo", notes Atte Varsta,
CEO & Partner of SPX parent company Softpix. "Tellyo's profile and customer base is growing at a remarkable speed and we're happy that SPX will be able to provide even more creative options and value to Tellyo customers. We are already supporting a global community of content creators and this welcome relationship with Tellyo will help us extend our reach even further".
Tellyo CEO Richard Collins is also excited by the possibilities and potential of this partnership. "We're extremely pleased to be entering into this partnership agreement with SPX, and it extends the capabilities of our Stream Studio platform and opens up many exciting opportunities, both in terms of the future direction of Tellyo solutions and our ability to satisfy the most demanding customer requirements. SPX is a great complement to our platform and our relationship will allow us to jointly offer even more creative options, flexibility and production horsepower to content producers everywhere".
Tellyo will be exhibiting throughout NAB Show 2022 on booth N1932 in the North hall. To book a meeting or demonstration, please click here.
For more information, visit www.tellyo.com
Media contact:
Stuart G. Russell
Head of Marketing and Communications
E: stuart.russell@tellyo.com
T: +44 (0)7827 019494
Follow us on LinkedIn and Facebook