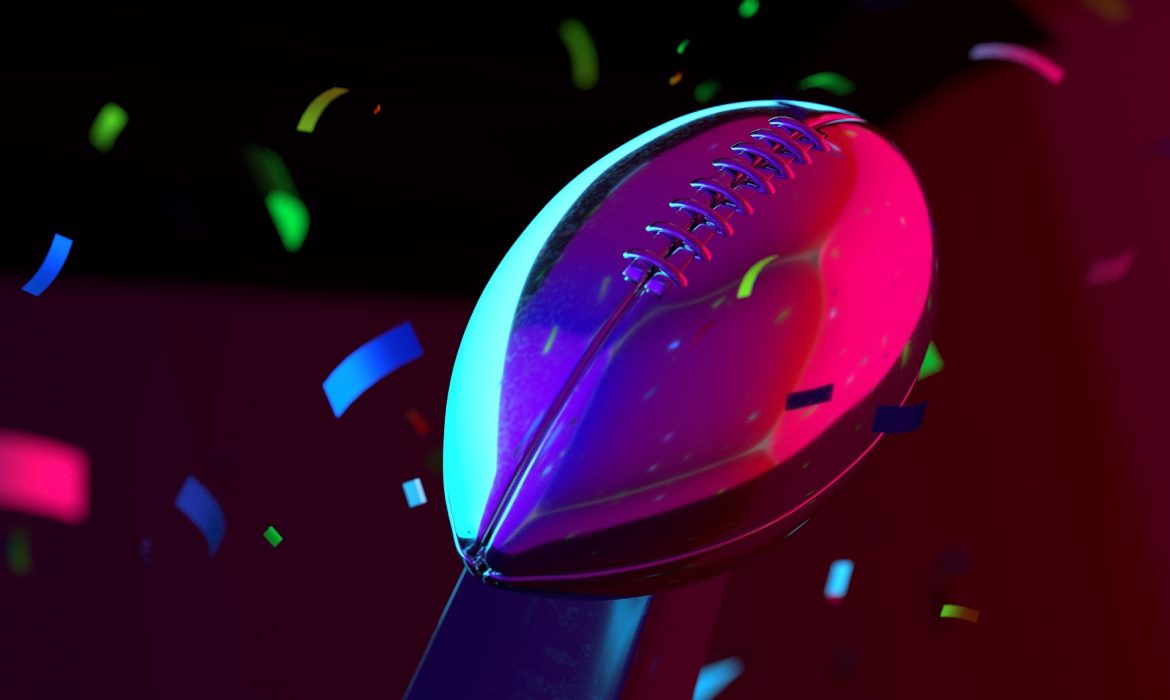 On a dramatic night and on one of sport's biggest stages, the Philadelphia Eagles were crowned Super Bowl LII champions. Social media reverberated to #FlyEaglesFly!
Here's your 1-minute recap
Thanks to NBC the live stream was widely accessible online for free in the US, and in Europe thanks to the BBC and other media outlets like ProSieben in Germany. Cord cutters got the same content as TV subscribers (wow!), with lots of OTT's showing the action – YouTube TV, DIRECTV NOW, Sling TV, Hulu with Live TV, PlayStation Vue, FuboTV, and CenturyLink Stream.
The Eagle's social media team live clipped content, added graphics and shared social videos, just as you can with Tellyo as action happens…
The night was good also for the NFL – over the weekend they gained 100k fans on Facebook. Video was the most engaging content during the two days of Super Bowl madness, with the NFL Facebook page receiving over 1.2 million interactions, including shares.
While the NFL's Sideline Cam provided a different angle, getting online fans touchline to experience magic moments:
Classic Gronk. 😳#SBLII #NotDone https://t.co/ofE1saOSwy

— NFL (@NFL) February 5, 2018
To capture end-of-game celebrations, the NFL were on Twitter with its technology partner @SamsungMobileUS, filming on a Samsung Galaxy Note8. You can give similar social mentions to your partners directly from Tellyo.
The @Eagles came in as underdogs and left US Bank Stadium as top dogs after beating the reigning champs in #SBLII! ? (via @thecheckdown)

?: @SamsungMobileUS Galaxy Note8 pic.twitter.com/DRkOdPdzNq

— NFL (@NFL) February 5, 2018
Post-match the NFL rounded up the evening with a highlights compilation, like ones you can produce in Tellyo. It achieved almost 6 million views in the first 30 hours (a number sure to grow).
In the end, everyone was celebrating in the City of Brotherly Love!
even the police are celebrating in philadelphia #flyeaglesfly #superbowl pic.twitter.com/em3uYsSbtU

— Batavia's Best (@bataviasbest) February 5, 2018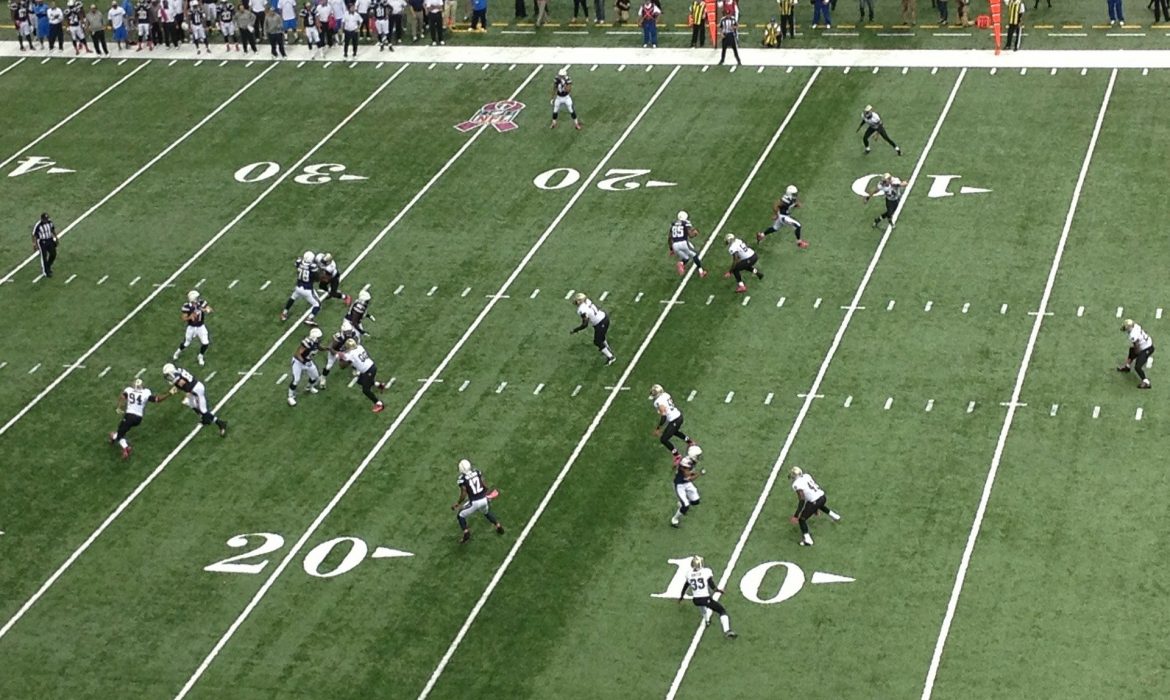 The 52nd Super Bowl Final hits our screens this weekend. The road to the final has been full of trials and tribulations. Yet, it's the Minnesota Vikings' failure to reach Sunday's game that epitomises the extreme highs and lows of American Football's annual showpiece.
See other, sports related stories:
The Vikings' failure was the ultimate price of their 38-7 loss to the Philadelphia Eagles – a result which only added to the team's historical playoff woes. Minnesota have now lost six NFC championship play-off games over a 42-season span, causing some to call it a curse.
"There is no damn curse," said Vikings coach Mike Zimmer to local paper, The Star Tribune.
Yet only a week before the Eagles loss the Vikings were on a high. In a dramatic last-minute moment, they had won their divisional round, defeating the New Orleans Saints 29-24. The stars seemed to align for the Vikings that night. With the game at third-and-10 on the Minnesota 39-yard line and with only 10 seconds on the clock, the Vikings were down 24-23. Yet, somehow, Stefon Diggs pulled off a game-winning touchdown in the dying seconds, causing many to ask: How the hell did the Vikings pull off the Minnesota Miracle?
.@STEFONDIGGS FOR THE WIN!!!!!!!!! #SKOL #NOvsMIN #NFLPlayoffs pic.twitter.com/UAoNJ2NJ97

— NFL (@NFL) January 15, 2018
Diggs's touchdown was one of those moments in sport that generates pure excitement, something fans all over the world live for. It was also a moment that blew up across social media and generated huge levels of engagement.
How could you maximise such a moment in your sport?
If such a miraculous moment happened in your sport, what would you do? Like the Vikings, how would you amplify it through video content, and help fans everywhere to relive what happened and celebrate your success? Let's take a look at three aspects of our Tellyo platform that would help.
Multi-camera footage
Tellyo is able to ingest footage from multiple devices – video cameras, smartphones and drones – giving you the option to live stream and share clips from different angles. The Vikings did something similar by sharing footage from their Side Line Cam. Although only from one camera, it added an alternative take on that touchdown (a video short that has since been nominated for a prestigious Shorty Award).
? #MinneapolisMiracle Sideline Cam#BringItHome pic.twitter.com/fRe9CZTlwt

— Minnesota Vikings (@Vikings) January 15, 2018
Live clipping
While the Viking's clip is undoubtedly awesome, Tellyo's ability is to take such a clip, mix it with several other angles and publish within minutes of an event happening. The Tellyo video editor puts this level of video production at your fingertips.
In the case of the Vikings, they live clipped and shared the reaction of its player, Everson Griffen, who was simply lost for words. His reaction seemed to sum up the #MinneapolisMiracle.
The #MinneapolisMiracle was so crazy, even @EversonGriffen was lost for words.#BringItHome pic.twitter.com/OXTd9L4pjJ

— Minnesota Vikings (@Vikings) January 16, 2018
Social publishing
As a memorable moment happens, everyone wants to be a part of it. Social media is the place where people want to experience these moments and share them with friends. That's why Tellyo enables you to publish videos to multiple social media channels simultaneously, with the ability to add messages and hashtags.
The results can be staggering. Once shared, the Vikings' Cam clip immediately racked up 500,000 views, and has since achieved 8 million total views and counting[1]. The club's #MinneapolisMiracle social media effort has also generated a whopping 360 million mentions to date!
If you'd like to maximise the moments that matter in your sport, feel free to get in contact with our team to discuss how Tellyo can help.