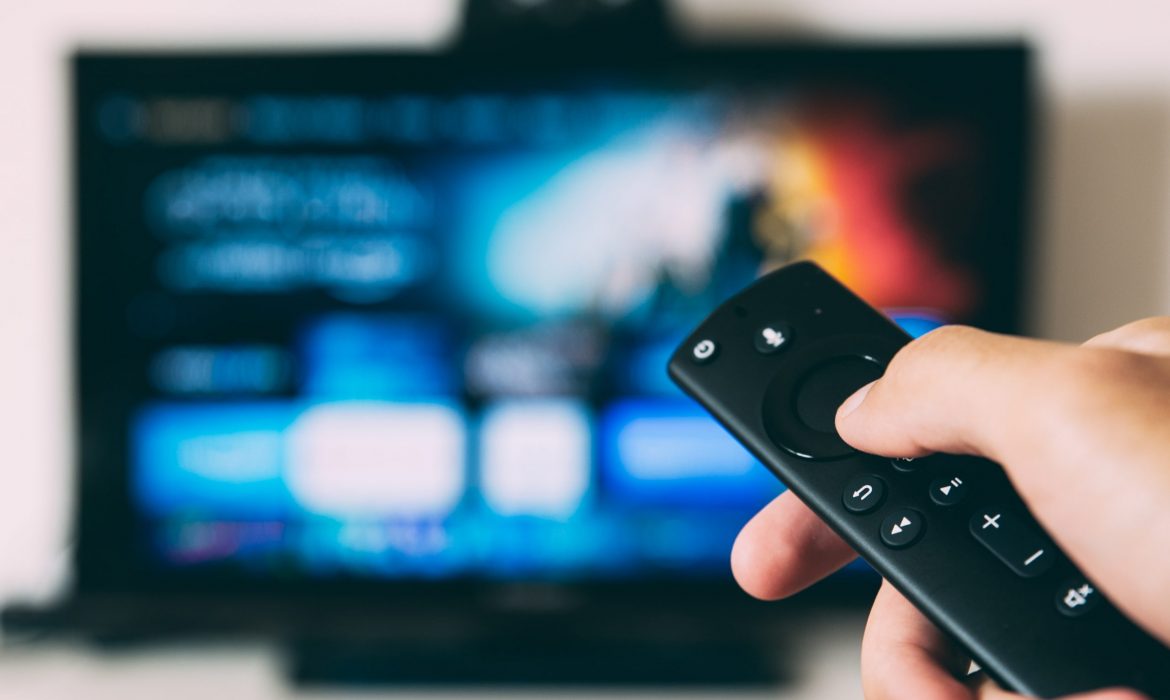 In the US, adults are spending more and more time with different kinds of digital media[1], while their attention is also shifting from traditional TV to PCs, and smartphones and tablets connected to the web.
What's interesting is that while there is an enormous variety of traditionally broadcast TV channels to choose from (a monthly average of 206 channels according to Nielsen research), US adults only actively watch 20 of them[2]. In other Nielsen data for US adults, while TV still rules people are using a broader range of devices for home entertainment, with apps and the web now hot on the heels of TV. The total time spent on other devices now outweighs time spent watching traditional TV.
If you look at the behaviour of younger viewers in particular, what's evident is that Generation Z (12-20 year olds) consume the smallest amount of traditional TV, either when live or time shifted/recorded. Arguably, this is the effect of a new and younger audience becoming bored (or simply not accustomed to) traditional TV's linear approach, which might be a challenging argument to accept if you work in broadcast TV.
To help you to understand, let's look at this analogy. Nowadays, traditional TV is like a middle-aged guy trying to gain popularity on Snapchat – the technology feels the same, the rules are clear, but somehow it simply doesn't work for him. What he says and does is simply not attractive enough for the audience on that platform. (Believe me, I feel like this guy at times as I don't always understand the buzz surrounding Snapchat.)
Back in the broadcasting world, you may be more than conscious that new ways of consuming media are coming. You might feel they're already here. Yet, with huge resources, varied schedules and all the broadcasting technology at your disposal, perhaps you're still left wondering why traditional TV isn't as attractive as it was? Perhaps you can't quite put your finger on why this is the case.
Let's take a closer look at some of the opportunities and threats below.
What's common amongst the above threats is the impact of the internet and the smartphone. Viewers now have more flexibility – they can watch and interact with digital, web TV and OTTs in any manner they like, where and when they want, and on the device of their choosing.
Why should viewers miss the ol' set-top box? So, is this the end of linear TV as we know it? It's too early to jump to this kind of conclusion. For sure, there are now many more options to traditional TV and improvements that linear broadcasters should make to stay in the game.
Let's dive in and check out six ways you can sharpen your focus to stay alive in this fast-paced, digital-first world.
Make the web your friend and ally

First things first, if you haven't done so already, make your brand more visible online by expanding your social media presence. Take time to reconsider your options, making an audit of your efforts to date to identify what's worked and what hasn't.

When relaunching your social media presence, have a video content strategy in place that puts you in a position to start streaming and producing videos for social channels. Streams and social videos make for highly engaging web content and, as a broadcaster, you are ideally placed to create a constant stream of such content. To do so, choose social video production tools and platforms that will fit your needs, and ones that will enable you to stream and produce videos from live content and any archival content you want to use.

Live streams and videos are undoubtedly the most engaging types of content. When checking Facebook streaming results for one of our Tellyo clients, we learned that it is possible to create up to 400 interactions per 1,000 fans with live video, while images were able to reach only 6 interactions per 1,000. For further interesting stats, check out the case studies section on our website.

Use your TV brand as leverage

Having a strong and recognisable brand is unbelievably helpful online – it will help you to stand out. If your logo is well known, you should remember to place it on your video content, so that when this spreads around the internet you get the brand recognition you deserve. With a little bit of luck, many viewers will trace your quality content back to your channel or Facebook page.

Your experience is your advantage

Being experienced with video production and everything broadcasting related is a huge advantage over your competitors. Being able to create TV-grade video content, while having an experienced team and professional equipment are all strong assets. However, these assets aren't enough to be successful on the web and in the social media, but they will help a lot. You can always talk to us here at Tellyo about how to combine your experience with an advanced, social video production platform such as ours.

Retain your loyal viewers

Have you ever heard of the Pareto principle[4]? Better known as the 80/20 rule which states that 80% of the effects come from 20% of the causes. Translating this into broadcast language – it means that 20% of your audience is responsible for 80% of your views. Therefore, if you want to be successful in social media, play to your core audience. Let them know that soon they will be able to watch their favourite shows and events via other media as well.

Work across platforms

Remember that social media isn't monolithic – it's decentralised and each platform has its own properties. You shouldn't copy and paste your strategy from one channel to another. For example, if you decide to stream content then use YouTube, Facebook or Twitter, but only YouTube will be a good place as a platform to host clips for a longer period. Facebook will give you a big audience and visibility initially, but people will not find your videos once they vanish from timelines.

Conversations – it takes (at least) two to tango!

Your audience has a voice, and it will use it. In comments, emails and chats, they will use each possible channel to give you their opinion about your content. And that's a good thing – a gold mine of interactions and engagement to treasure. You should work hard to maintain these conversations. Be active: answer questions and ask for opinions.

It's too early to abandon ship

Traditional, linear TV still has a lot to offer audiences. But the TV landscape in the next 5-10 years will be dramatically different to what we have now.

In the meantime, there is likely to be many more advances and disruptive changes. Now is your chance to decide whether you want to be part of it or not.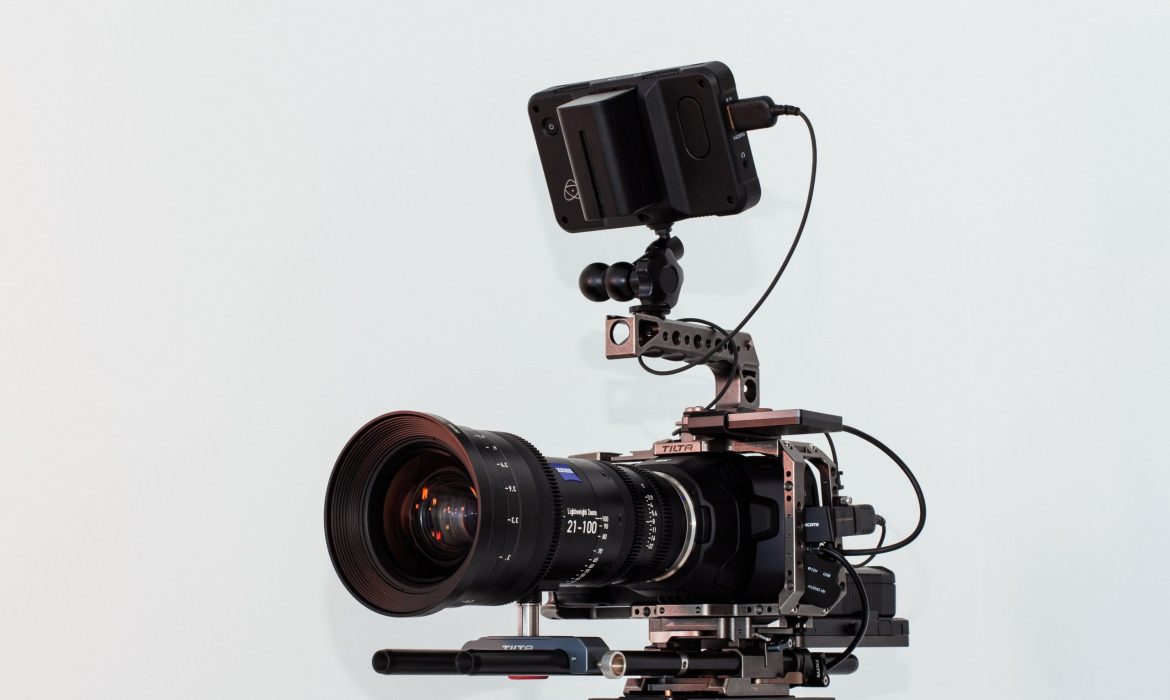 Remember when you had to buy an actual newspaper to see TV schedules? The good old days! Today's world is completely the opposite, however: TV series, entertainment shows and sports events tempt you from each corner of the internet to watch them.
For broadcasters, this means you cannot simply wait for the viewer to come, because they have too much to choose from and too many other distractions. This leaves many broadcasters struggling for attention – a battle that's impossible to win unless there is a willingness to adapt and offer more than traditional broadcasting.
Why adapt and offer something different? Let's take a look.
The shift in attention
The data is ruthless: Gen Zers are rejecting traditional TV in favour of digital media[1]. There's no doubt, change is in the air and there seems to be no way to reverse it.
But it's not all doom and gloom – broadcasters just need to be prepared to try different mediums, but also to confront the demands of a different, more picky audience. The truth is that losing a viewer on the web is extremely easy, with potential viewers literally a click away from opening a new tab and moving their attention to a different place.
Broadcasters, especially those with experience in linear TV, are having to deal with this new shift, as well as learn new tools to manage the situation.
Social streaming is a great new tool in the box, but is it enough to grab attention for sustained periods of time? Especially when Gen Zers are notoriously less focused and easily distracted. The great news about Gen Zers though is that they are excellent at multitasking[3], which means they can watch a live stream, write comments and read articles at the same time!
So, if you decide to adapt to this new generation and the shift in attention, what are you going to offer? We already know that a social broadcast shouldn't be a singular event. But what else should be part of the social broadcasting ecosystem? Next, let's take a look at the essential ingredients.
The essential ingredients for successful social broadcasting
Clipping
This seems like a no-brainer, but it's worth repeating. When streaming to a social media channel such as Facebook, keep creating and sharing bit-sized clips for those unable to watch the live stream itself. This is great for a number of reasons, as clips will help you to:
Gain brand visibility inside and outside of your fan base.
Increase all vital KPIs – views, reach, number of fans etc.
Develop a rich bank of content you can upload to services like YouTube, Facebook or your own on-demand platform.
Meet the demands of second screeners – who might be watching your live stream and catching/commenting on your clips, too.
Don't avoid second screens – provide one!
To 'second screen' is to watch content on your TV and, at the same time, use a laptop or smartphone (the second screen) to check what's going on in your social feeds, to message friends, use an app etc.

What's in it for you? Out of 177 million second screeners in the US, 74% of viewers are interacting with unrelated content they see while watching a main event[4]. Your goal should be to make these people eager to see your content, instead of anything else.
Many second screeners are using Twitter to interact with their friends while watching a TV broadcast. They prefer to tweet, because the micro-blogging platform is quick and known for its promptness. Twitter has a 6% higher interaction rate for cross platform viewing among other social media platforms.[5]
The lesson to learn: While broadcasting, whether via a TV channel or a social stream, you should interact with your audience using other platforms. Use Twitter, Facebook or Snapchat and get involved with your audience. If you have your own mobile app, don't hesitate to use push notifications to grab attention.
Mobile approach
Writing about the necessity of having a mobile app is soooo 2010, right? Well, it isn't if you still don't have one or you're not using it properly. Mobile apps are a great marketing channel, especially if you have enough resources to keep it in good shape and your fan base is big enough to give you a good return on your investment.
How can you use a mobile app while being a broadcaster? You would use it just like any other marketing channel. But it has particular power if you treat it like an extra screen, content distribution tool and video streaming extension.
If you're broadcasting whole TV programmes, include a calendar in the app, so your viewers can schedule reminders. If you're streaming singular events, keep your fan base excited with news stories and premium video content available for app users only.
The NBA and NFL have both developed really good apps, providing live streams, video content, news and stats.
Stats and crucial details
Statistics and big data are extremely important, especially if you work in the sports broadcasting industry. Data is a gold mine for creating extra content for fans, such as stats, visualisations, comparisons, infographics etc… the list could go on.
Screen the data while broadcasting, but also create graphs, graphics and charts to publish on different social channels. Well prepared content will remain evergreen and live for a long time after its original use.
Collaborate with influencers
Collaborations with influencers in your space are a very modern solution. Essentially, by working with the movers and shakers in your environment, however big or niche they might be, will give you extra credibility and position your brand as an expert in your field.
You can collaborate with influencers in many ways: asking them for pre/post broadcast comments, involving them as expert panelists during streams, or by creating in-depth content in partnership. An influencer will provide expertise and give you a very specialised point of view.
Internet = social media
98% of people using the internet are social media users at the same time[6] – and there seems to be almost no life beyond Facebook, YouTube, Twitter or Weibo.
What this means is that your potential viewers are already on the web and probably on social media. As they're already in these online spaces, you just need to reach them and spark interactions.
The good news is that potential viewers are likely to go where the good content is. So, alongside your awesome social broadcasts, share clips, create cool GIFs, publish polls, and ask your audience what they think and how they feel towards the content you're sharing and what you're saying – all the while encouraging conversations.
Go the extra mile!
Creating a wide range of versatile content can be time consuming and challenging. But, if done well, extremely rewarding at the same time. You might not have the budget and resources to cover all of the above solutions. But doing the social broadcast is surely the first step to take. Everything else is up to you!
[2] Nielsen Total Audience Report, Q1 2017. Daily time spent on TV, hr:min (Live+DVR/Time-Shifted): Generation Z, 2:18; Generation X, 4:38; Baby Boomers, 6:42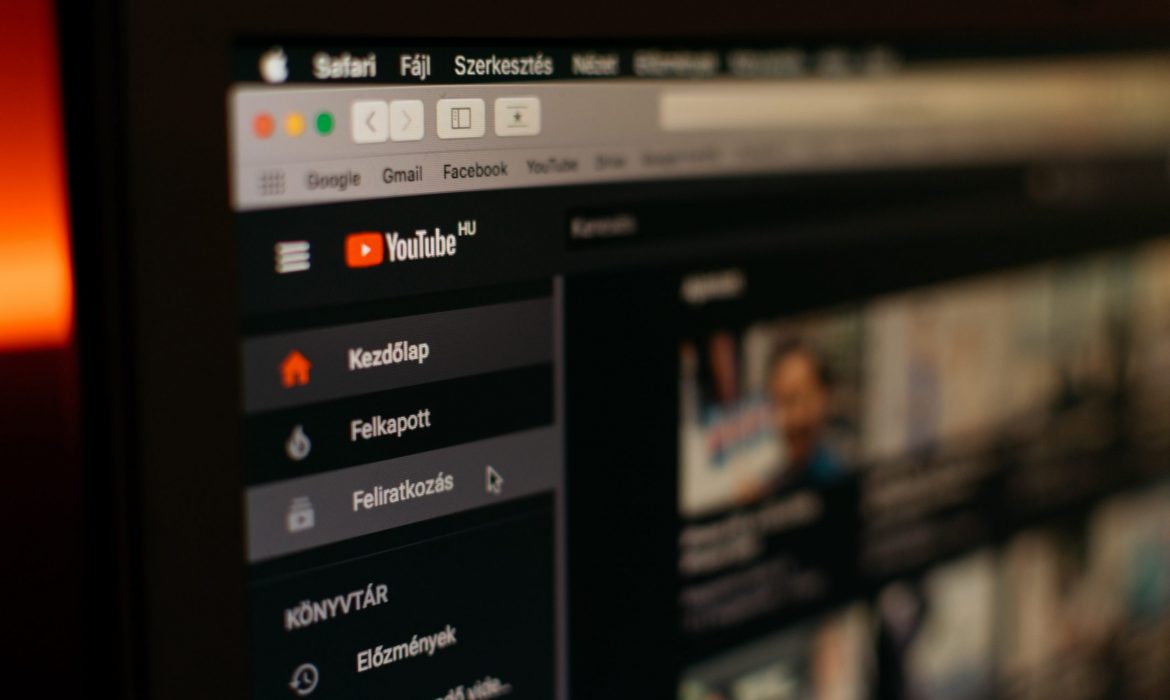 The following proverb – may you live in interesting times – means a lot if you're working in the broadcasting industry right now. In part due to new technological innovations, but also because of the generation shift currently taking place.
As Millennials get that bit older, their place as the new generation on the block is slowly being taken by Generation Z and their hard-shell habits.
The facts
Whatever you decide to call them – be it Gen Z, Generation Z, Post Millennials – they are on the rise. Here, I'm going to settle on Gen Z, the generational cohort that will hit more than 2.5 billion of the global population by 2020[1]. That's nearly 25% of the American population. Even today, they are second biggest generation in the United States[2].
What defines the Gen Z?
Gen Z refers to people born in the late 90s – people who grew up with a mobile or smartphone in their hands, literally.
Learn more: A simple guide to targeting generation Z with videos
Gen Z spends at least one hour a day online, with almost half of them being connected for more than 10 hours every day! To make this even more complicated, they're using many different devices, sometimes simultaneously. For many people who remember their parents telling them not to stare at the TV for too long, the stats will highlight just how different Gen Z really are.
Cord cutting
A characteristic that truly defines Gen Z is cord cutting. This generation get their content kicks from wi-fi enabled, standalone devices – often the smartphone – with the most popular platforms being YouTube, Snapchat, Instagram and Facebook. It's no coincidence that these popular platforms are also the most popular ones for watching videos. That's because [bctt tweet="Gen Z loves video!" username="TellyoTV"]But, unlike Millennials and Generation X, they consume it mostly via the web, their native environment.
It's not that Gen Z aren't watching TV at all. They do, primarily because many are still living at home where their parents watch television and the TV in the living room is often a standard satellite or a cable one. A family home is also more likely to have a combined cable/internet package deal, so families are not forced to choose between just the internet or the hundreds of traditional TV channels.
Even so, Gen Z do consume entertainment in a slightly different way. Gen Z teens spend more time watching Netflix and YouTube (combined 59%) than watch traditional TV (29%)[3]. And, as Gen Z grows in size, cable TVs look to be in slow decline with the process seemingly unstoppable.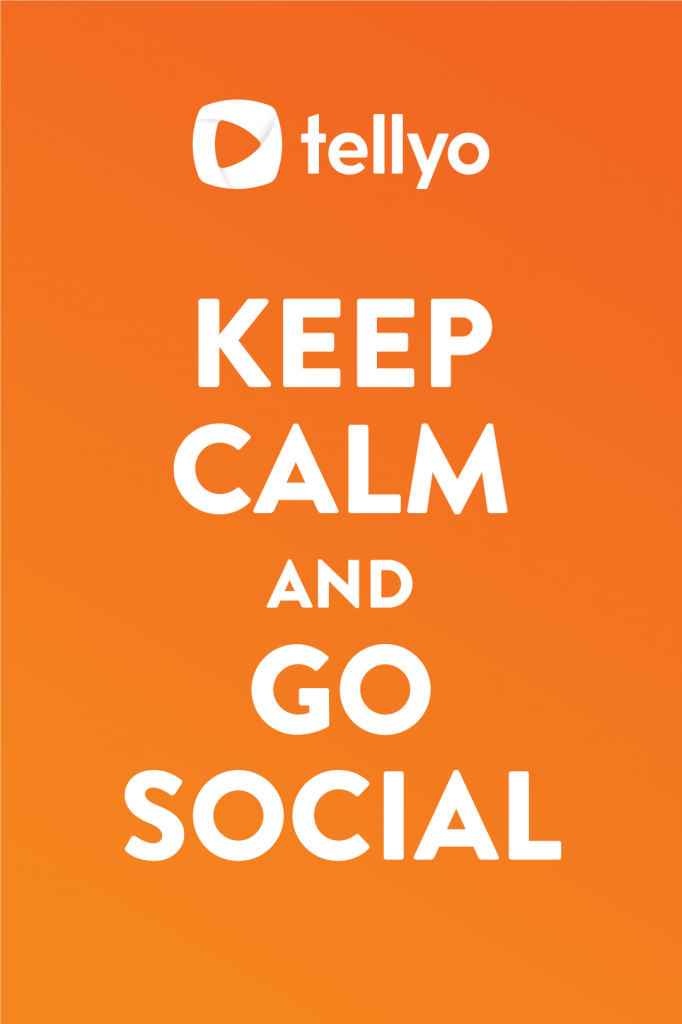 For now, most Gen Z teens are still living with parents. But soon they will start their own families and buy their first homes. At which point – Will they buy TV sets? Are they going to sign up for cable TV? Or will their behaviour be further shaped by watching music videos on YouTube, chilling with Netflix and checking the weather on a smartwatch's screen? There are no easy answers.
Winds of change…
Just to be clear – cord cutting is not a myth, nor is it a monster that eats traditional televisions for breakfast!
It is a generational shift, influenced by many things such as technological advances, the prevalence of social media and changes in behaviour. However, it does seem that the process of cord cutting is irreversible. Something that broadcasters needn't be afraid of, as many opportunities await.
[1]Gen Z Report 2016 by Fung Global Retail Tech August 29
[2]http://www.goldmansachs.com/our-thinking/pages/macroeconomic-insights-folder/what-if-i-told-you/report.pdf
[3]http://trifectaresearch.com/wp-content/uploads/2015/09/Generation-Z-Sample-Trifecta-Research-Deliverable.pdf