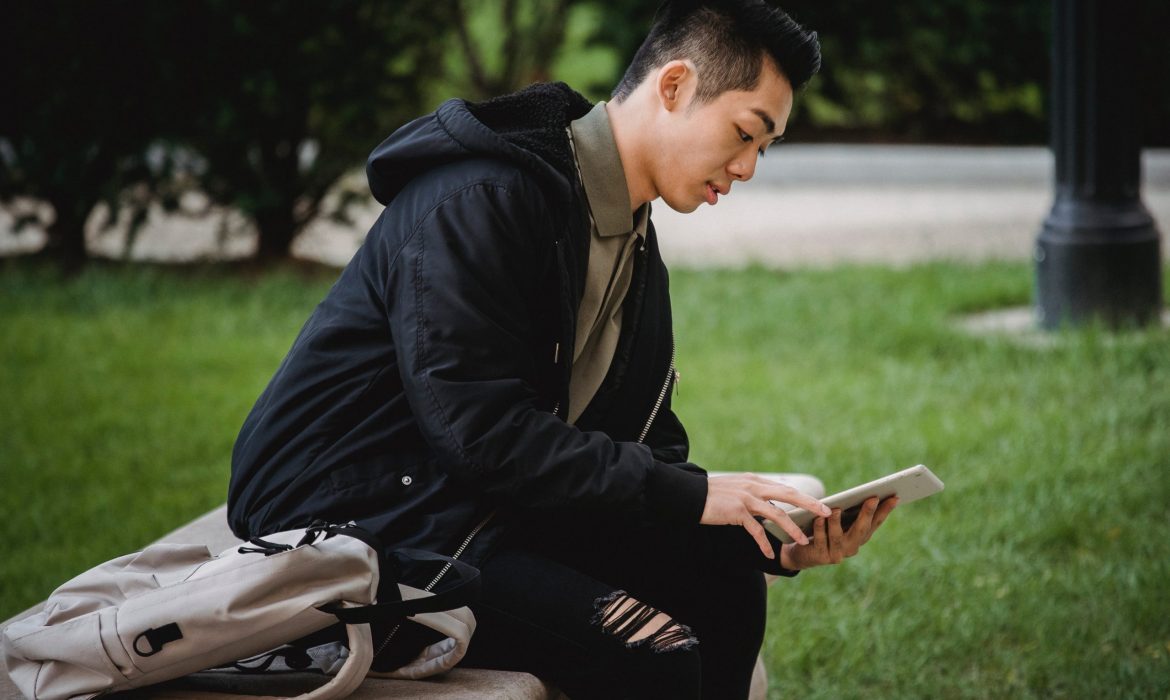 Vertical video is often viewed as the awkward sibling of the landscape format. But vertical is having its time to shine, thanks to the meteoric rise of smartphones and the development of apps like Snapchat.
For many years we saw 16:9 as the ultimate format – the assumption being that video should be displayed horizontally. Our TVs and computer screens are wider than higher, and the same goes for cinema screens. Moreover, vertical video, with its black blocks either side, always looked ugly, right?
But times are changing. The vertical video format is moving ever closer to becoming a standard for mobile video consumption. Vertically-oriented videos have taken hold, particularly across the mobile landscape:
Why the shift from horizontal to vertical video?
Partly due to the preferences of Gen Zers, as this generation like to consume vertically-oriented content. These post-millennials aren't attached to 'classic' screen formats like older generations. Mobile is the natural environment for Gen Z, so the vertical format has never been a problem for them as that's how they hold their phone anyway.
Many organisations have tapped into this acceptance of vertical videos. When the BBC relaunched [3] its award-winning and internationally renowned news app, they incorporated a vertical video experience aimed at a younger audience of smartphone users. Vertical videos are now created specifically with this audience in mind, as summed up by James Montgomery, Digital Development Director for BBC News:
"Being good at delivering news to mobiles is particularly important for younger audiences, for whom the smartphone is the primary, or possibly only, source of news."
If you look at the BBC app today, it includes a prime spot for regular, vertical video news stories.
But it's not only about younger generations. We all use mobile devices more often than ever. Everyone has a smartphone, and thanks to better connectivity and cheaper mobile internet access, we use Facebook, Instagram, Twitter and Snapchat literally everywhere – and vertically!
All of the main social media channels have adjusted the way they display video and they now fit their video content vertically, without any annoying and ugly black frames.
Video content consumption is evolving
The acceptance and integration of vertical video content into apps and social media platforms is just one element of much broader changes in the way people now consume content. For example, audiences want more real-time information, while online services are widely considered a primary means of media consumption – both of which are topics being discussed at this week's Mobile World Congress (MWC), as part of its Content & Media theme.
Tellyo's Jakub Majkowski recently shared his thoughts on these MWC topics in a LinkedIn article: Evolving relationships, live events and fan engagement.
Is the future vertical or horizontal?
Both vertical and horizontal standards will develop in parallel. There is obviously a need for both, simply because video will always come in a broad range of content types – from news clips consumed on the go to broadcast-quality video-on-demand. We still prefer to watch 16:9 formats on our TVs and laptops for example, and this probably isn't going to change. At least not before VR becomes standard in cinemas and home entertainment systems!
What will become increasingly important is to be able to serve video content in different formats, so viewers get their preferred choice for their favoured device. Here at Tellyo, our platform allows you to set different aspect ratios for your published video content (other than 16:9). We've included ratios that fit the mobile formats used by popular social networks like Facebook, Instagram, Twitter and Periscope. Speak to our team about going vertical!