Social media marketing that's 'in the moment' has huge potential and value for broadcasters.
Through social channels, your viewers can be made to feel as if they're in the moment. They can experience something as if they are there in person, rather than watching a recording.
You have two options: you can use live streaming, or create and share content in real-time.
1. Choose your channel wisely
First up, choosing the best channel is vitally important. Think about what you want to achieve and look for your audience. Also, consider how easy it will be to manage each channel for your event. Here's a quick rundown of your main options:
Facebook Live
The king of live streams, Facebook Live has the potential to pull in huge audiences. Its users spend three times longer watching live video (than video that's not live).
Facebook's live streaming is easy to use and share. When BuzzFeed decided to explode a watermelon one rubber band at a time, little did they know it would be one of Facebook Live's biggest hits. Over 800,000 people tuned in during the broadcast's peak. It has since amassed more than 11 million views.
If you're planning to share in real-time (as opposed to immediately live), Facebook is also a perfect place for short-form videos. Clips and highlights work well.
The International Table Tennis Federation use its live streams and our platform to create and drive short-form videos out to social media. In the process, they engage with and pull in fans.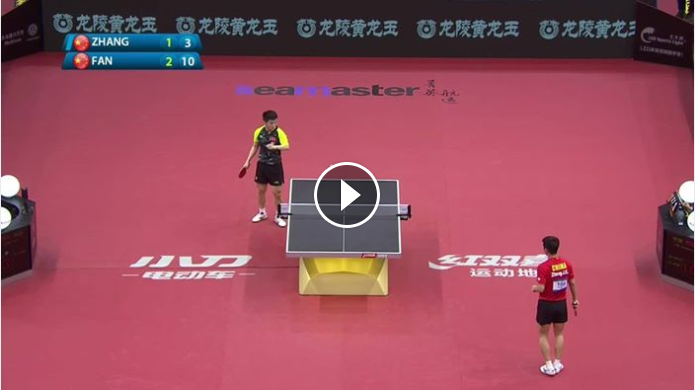 Twitter
Twitter is all about moments. The platform is fast becoming the place to watch live events and experience real-time action. It wants to be "the first place where people hear of what matters", says its CEO Jack Dorsey.
From sports to news to entertainment programming, it has streamed more than 800 hours of live content in Q1 2017, reaching 45 million viewers. But it's not just for big brands. Twitter live streaming is open to everyone.
But where Twitter slams it… real-time sharing…
John Wall, are you for real?! #SCtop10 pic.twitter.com/p8eP75r0Wo

— SportsCenter (@SportsCenter) May 8, 2017
YouTube
YouTube is a great place to live stream content. It is utilised by news channels, TV shows and even streams live from the International Space Station.
2. Prep, prep, prep
No matter what channel you choose, put in lots of prep before your live event. The first thing to do here is…
Have your graphics ready
For example, in the French Ice Hockey League the Rouen Dragons have created a bumper at the beginning of each clip. It shows both the Fanseat and sponsor's logo. The graphic has been pre-prepared for each clip and is inserted using our Tellyo platform.
Be active during breaks
Create short highlight clips in real-time and share these during breaks, such as at half time. This will whet your fans' appetite for more.
.@KingJames & @kevinlove combine for 36 points in the first half to lead the @cavs! #NBAPlayoffs pic.twitter.com/NtKov04sey

— NBA on TNT (@NBAonTNT) May 18, 2017
If not video, plan photos you can share during the build-up to an event or as things are happening.
Lookout for extras
If you're multicasting, you will create a lot of footage that might never get used. Have someone in your social media or marketing team on the lookout for funny moments or behind-the-scenes footage. Turn these into social videos.
Here's a great example of a funny clip, which is the kind of thing you might also choose to share:
Mascot took his shirt off for JR LMFAOO pic.twitter.com/4pIDQKrpRZ

— Scottie Pimppen (@BullsLegacy) May 11, 2017
If not video, plan photos you can share during the build-up to an event or as things are happening.
3. Learn from other industries
Always be on the lookout for inspirational examples of live streaming and real-time sharing.
The first here is a classic from Oreo, seizing on the black-out during 2013's Super Bowl final:
Power out? No problem. pic.twitter.com/dnQ7pOgC

— Oreo Cookie (@Oreo) February 4, 2013
Dunkin Donuts hilariously joined the viral blue/black or white/gold dress debate with this tweet:
Doesn't matter if it's blue/black or white/gold, they still taste delicious. #thedress pic.twitter.com/Oq8srrAKnd

— Dunkin' Donuts (@DunkinDonuts) February 27, 2015
And when Luis Suarez bit Giorgio Chiellini during 2014's World Cup, Snickers were quick to respond:
Hey @luis16suarez. Next time you're hungry just grab a Snickers. #worldcup #luissuarez #EatASNICKERS pic.twitter.com/3RAO537HjW

— SNICKERS® (@SNICKERS) June 24, 2014