Sports and Live Events Production Made Easy!
Cloud-based video production is far more cost-effective and scalable than traditional production techniques and workflows, and it offers very clear benefits to content producers everywhere.
We are often approached by organisations who clearly understand the value of video content from a marketing, promotional or engagement perspective, but are worried about the cost, complexity or the operational practicalities of creating a live production.
"Video content is cool, but we're not broadcast engineers" is a frequently heard comment.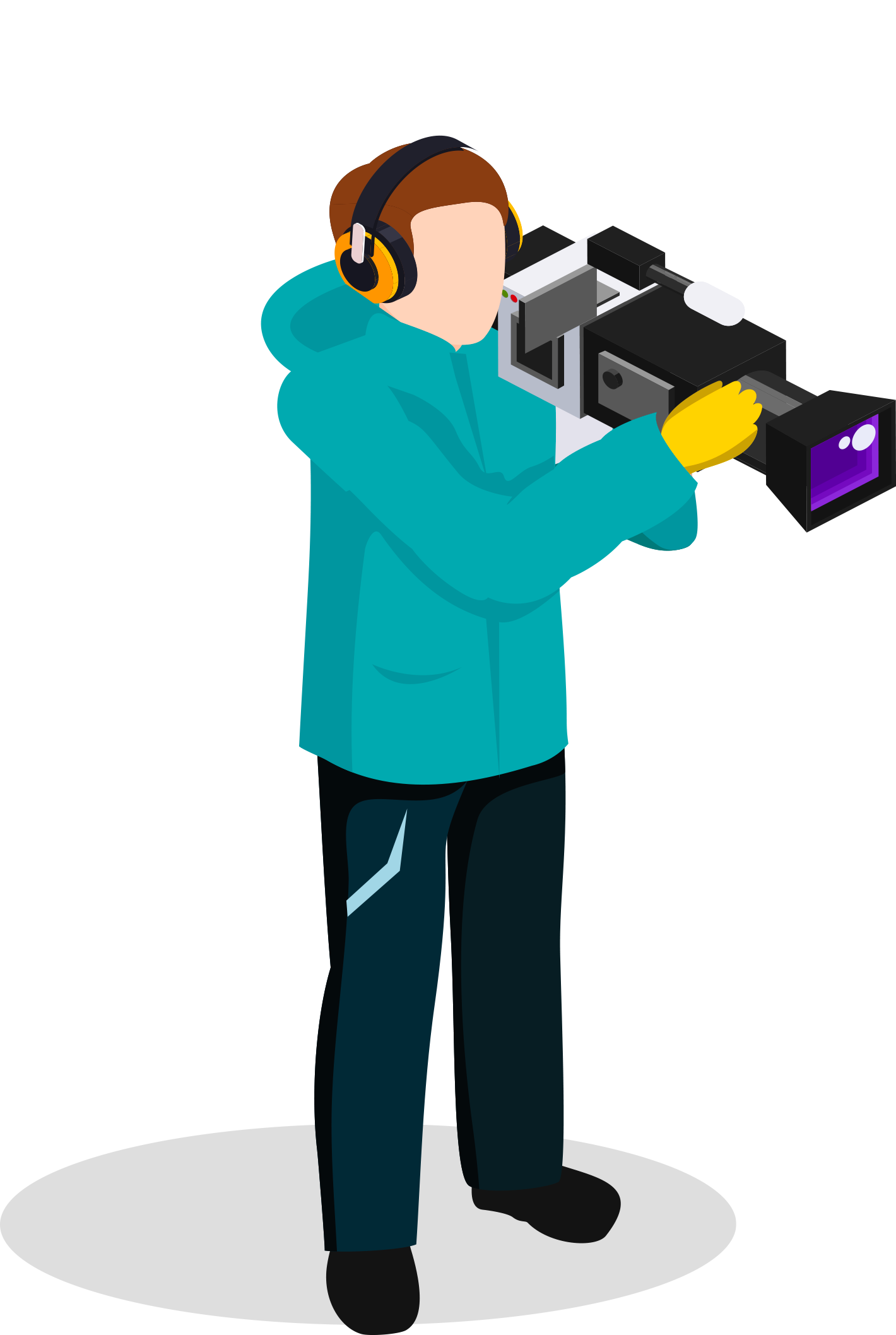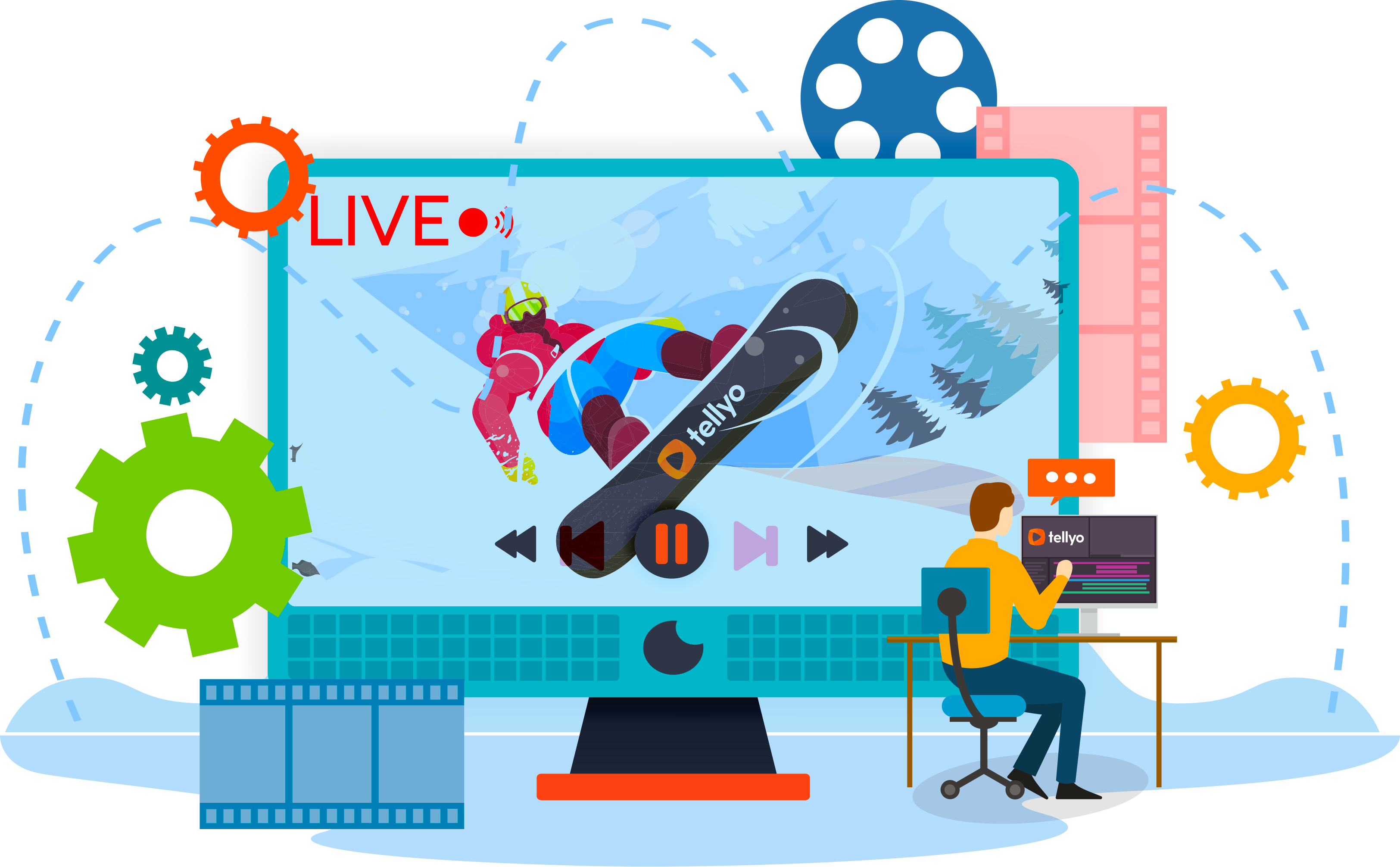 Fortunately, our suite of solutions has been developed to ensure you don't have to be! Tellyo's comprehensive training, easy to use interface and full 24/7 technical support coupled with free familiarisation and setup hours – you only pay for when you're actually live – mean that you'll have plenty of help along the way, getting you ready to produce like a pro in no time.
If you do already come from a broadcast or production background, you'll find Tellyo solutions packed full of powerful features that help you to produce content quickly and efficiently. From multi-camera ingest and an 8 ME production switcher to graphics templates, a slow-motion replay engine, 64-channels of audio and full production intercom/IFB capability, we've got everything you need to produce and distribute any live event, regardless of its size, from anywhere in the world. And our growing list of 3rd party hardware control options means you have plenty of choice when it comes to how you physically produce your content.
Cloud-native production solutions have helped democratise the video production industry, bringing us into a new golden era of content. The tools you need have never been more powerful, more accessible and easier to use.
It doesn't matter what kind of event you're dealing with – an extreme sports meet, a company town hall meeting, new product launch or anything in between – Tellyo has the technology to help you produce then distribute your content to multiple output destinations, including digital and social media channels.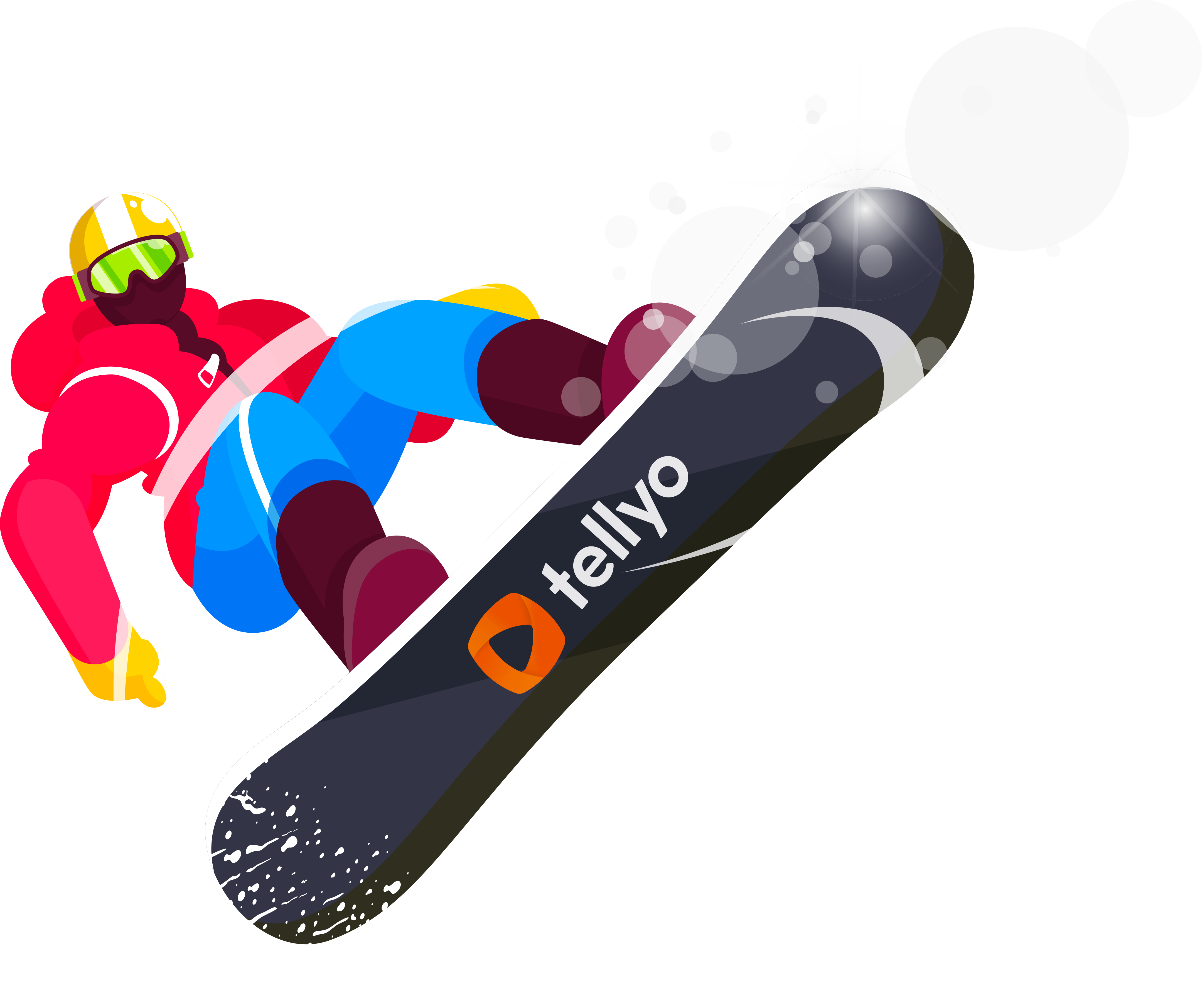 If video is the most effective form of communication, why not consider producing your next sports or live event in the cloud with Tellyo?
With a variety of flexible subscription models – from ad-hoc and project-based options to 'all you can eat' – we're your perfect cloud production partner.
Faster, greener and more efficient, Tellyo is
#smarterproduction!
Live Sports & Events Workflows
We've created an infographic that shows a simple cloud production workflow example. Click below to view the infographic or contact us if you'd like to discuss your own specific requirements.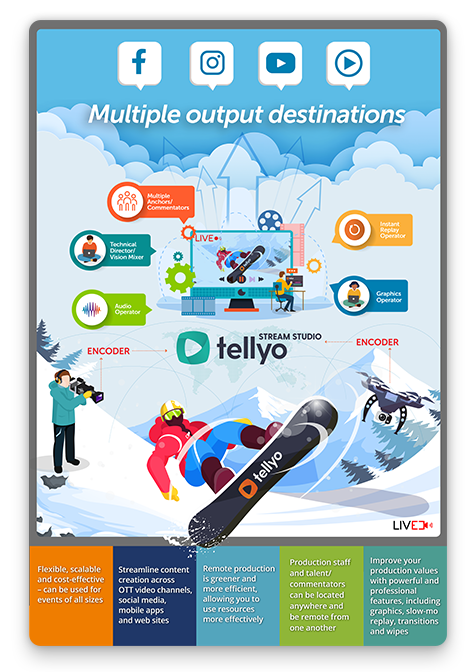 If you'd like to learn more about the key elements of a cloud production solution and features you should be looking out for, please click below for our free 'Five Top Tips' infographic.
Learn how we have helped our clients and partners simplify the production, streaming and distribution of high-quality video content. "I cannot imagine life without Tellyo. The platform is at the core of our social video strategy, helping us to showcase dynamic sports content from multiple ITTF tournaments online. All-in-all, thanks to Tellyo, we're better able to entertain and excite our fans, dramatically improving our digital reach, video views and fan engagement levels across social media."

Matthew Pound
ITTF Marketing Director