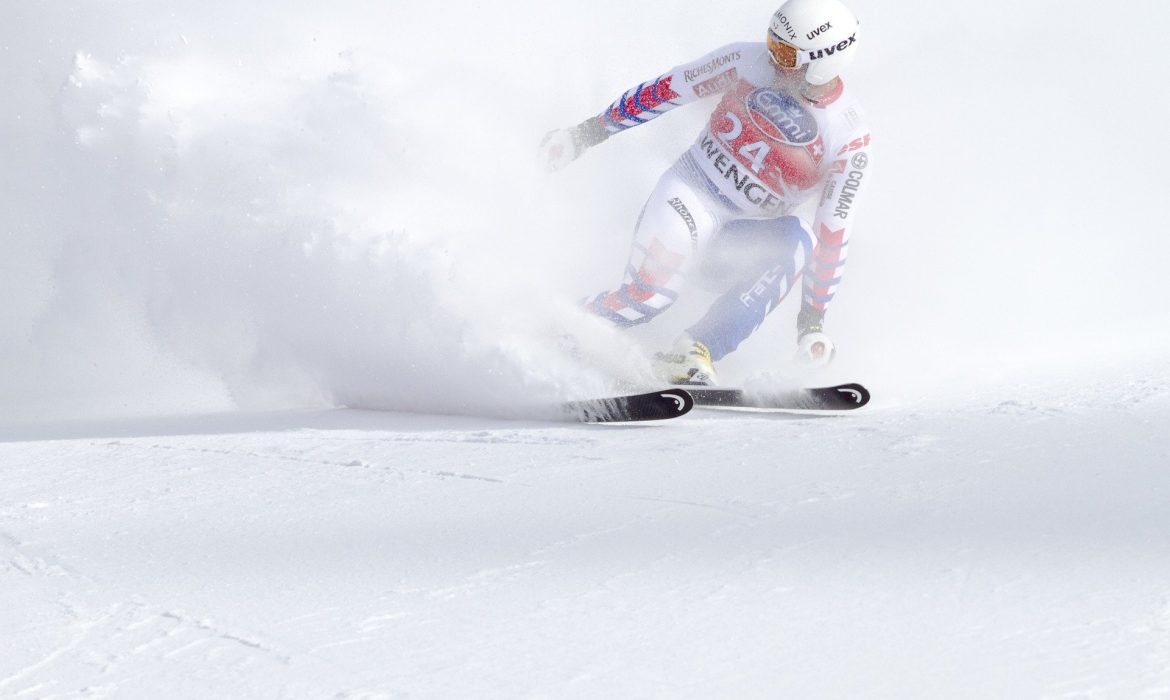 The Winter Olympics in PyeongChang is just around the corner! Although most of us won't be there in person, we will watch online or follow our favourite athletes, sports and countries.
There is much to be excited about. A 5G network is being trialled in the South Korean region for the duration of the games. The technology is likely to be a game changer in terms of watching online video and live streaming.
Check out our other stories:
Whatever way you're planning to connect with the Winter Olympics in PyeongChang – be it on TV, online or on your phone – I've pulled together seven athletes you might not know about. They're all worth following on social media before, during and after PyeongChang – and all use great video content as part of their social profiles. Ladies first!
Read more on how to boost your social media presence with Tellyo in our case study section.
Lindsey Vonn – Cross Skier, Team USA
On Instagram you get to see first-hand what Lindsey Vonn does best, such as intense training clips. Like most people, if you're curious about how the athletes prepare to win gold, then Vonn's Insta-stream is for you.
Lolo Jones – Bobsledder, Team USA
Lolo Jones's Instagram is packed full of live updates on her progression to PyeongChang. It shows her training, no matter the weather, and how she pushes herself to be better. Jones's stream is a mix of videos with a sense of humour and day-to-day updates. Here is one about how being athlete can be both funny, dangerous and embarrassing!
Belle Brockhoff – Snowboarder, Team Australia
Snowboarder Belle Brockhoff runs a very stylised Instagram stream, featuring fantastic photos and amazing scenery. It's a stream full of beautiful mountains, great views and tons of dynamic picture shots, often in black and white. A master class in how to make snowboarding look ultra-cool.
Hilary Knight – Ice Hockey Player, Team USA
Over on Facebook, Hilary Knight uses the platform to offer a great compilation of her life, sporting events and travels with the USA team. If you're a fan of Knight, then her stream provides lots of insights, positive messages and showcases the great spirit in women's hockey.
Tessa Virtue – Ice Skater, Team Canada
Tessa Virtue has already been to two Olympics and has been skating with her ice partner, Scott Moir, for twenty years. On Instagram, Tessa shares lots of videos with their fans – from rehearsals to training sessions and behind the scenes clips. Beside video, there are lots of pictures with notes on the stories behind them.
Russ Henshaw – Skier, Team Australia
When it comes to sharing videos, Russ Henshaw is king of the mountains! Not many athletes will share only video, but Henshaw goes out of his way to give us a look at every practice run and his race runs in competitions.
Sebastien Toutant – Snowboarder, Team Canada
Seb Toots's Twitter account is an insight into a millennial who is 'living the dream' (his words). He is very active on Twitter, sharing important news with his fans, showcasing short video clips, and providing updates on competition rankings and runs. It's a fun and lively snowboarding stream for the 21st century!
Mario kart ! ??#nintendo ?#snowboarding #volumeup pic.twitter.com/zFKivSmuW5

— Sebastien Toutant (@SebToots) October 20, 2017
Have you got a favourite Winter Olympian you'd like to share with us? Then share yours with us on Twitter @TellyoTV