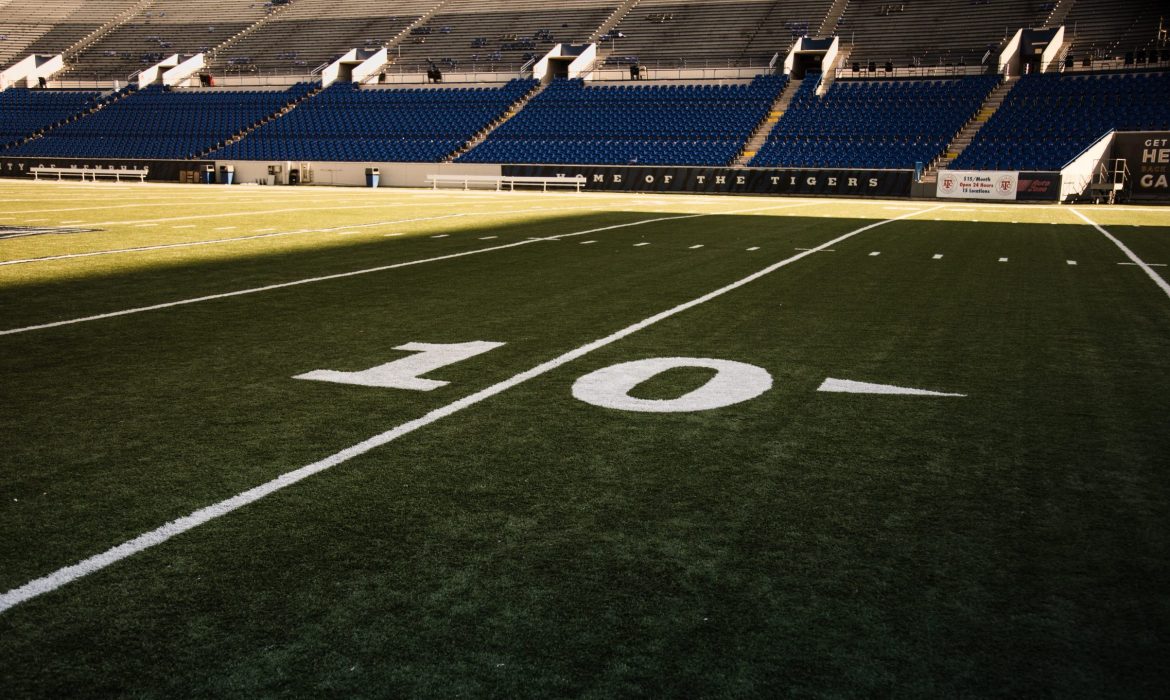 Sports fans are a unique bunch. They consist of people able to name an entire trophy-winning team from back in the 60's, to the sort willing to go to another continent to see their team, sometimes in the knowledge they could get heavily beaten.
Thanks to the development of the web, the last 15 years have enabled the most popular clubs to get closer to many new fans – now only a click away. However, the majority of these new fans might never get a chance to see their favourite team in person. This situation is making club owners and marketing managers face a new challenge: how to maintain the interest of millions of fans who are living thousands of miles away? These fans are often unable to visit the stadium to see games or watch on TV, while just selling merchandise to them is far too short-sighted as a strategy.
Interesting read: Reach new fans by going social
To nurture fans, and keep them engaged and committed, surely you need to give them something more? The answer for many clubs is to make all fans across the globe feel like part of a wider community. But how? This is when creative video content and social media come into play!
In this blog, I'll walk you through the best examples of video content produced by some of the most popular sports team in the world. But, before we start, let's find out…
…how are fans consuming sports content?
The stats tell us that 53% of global internet users watch sports coverage or highlights. That's a tremendous amount of people – with 39% choosing PCs and laptops to see their favourite teams plays; while 36% watch on mobiles and 15% on tablets[1].
It's pretty obvious that internet users worldwide are looking for sports content and using a range of devices to do so. So, it's worth adjusting your content to fit different screen sizes, as well as the aspect ratio requirements of each social platform.
Right, let's now look at some cool examples of unique content, created by popular sports clubs.
AS Roma (Italy, Serie A)
The Italian football club from Rome is well known around Europe. But their fan base is smaller than other, top-notch clubs like Real Madrid or Chelsea. However, their efforts to create a comprehensive club TV channel is impressive. It's well worth a mention here.
AS Roma offer their own traditional TV channel, but it is also available through their website for fans outside of Italy. It provides info about daily life at the club – training updates, chats with guests, replays of historical games and a frequent look back at the club's legendary players. Live broadcasts run from Monday to Saturday in the morning.
Roma also offer a paid, premium version – called Roma TV+. It includes live video content, national and international games, and an on-demand service featuring past games and highlights.
Overall, the club has put in a lot of effort to make their fans well informed about the club and everything going on around it. Even the youth section has its own, dedicated programme – Punto Giovani. You can see that content produced for Roma fans is top quality, with programme specials often involving players as hosts and guests.
New England Patriots (United States, NFL)
While the NFL is huge, its broadcasting deals are complicated. For example, not all games are broadcast nationally on TV. Usually, there's only one game shown nationally in each set of games – on Thursday, Sunday and Monday nights. The rights to stream games in the current season have been signed by five linear TV channels. At the same time, these channels are streaming games through the internet thanks to their paid platforms. Because of these licenses, clubs don't have ready-made match content to show to their fans and can find it extremely hard to keep fans updated as a result.
Despite the above, the New England Patriots have really upped their game. Through their official website and YouTube channel they show video content such as game highlights, press conferences, and interviews with players and coaches. Videos are largely produced by external broadcasters, not by the club itself. However, the club's YouTube channel is its home for in-house produced content, with Patriots players often playing an important role.
Fans get to see many humorous and interesting programmes involving players, such as visits to hometowns or lessons in game tactics.
The Patriots is a great example of content produced on an in-house budget but with great production values and interesting stories to tell. Fans can meet their idols and learn about their interests. This way, the New England Patriots are keeping their fans engaged with the club and its players, not only during games.
FC Barcelona (Spain, La Liga)
FC Barcelona is probably the most popular club in the world (sorry Manchester United!). While this is great news for the club, it presents a challenge to keep global fans interested all the time.
Obviously Barcelona games are more accessible – such as La Liga, Copa del Rey, Champions League, abroad tours etc – all of which are more widely broadcasted by many TV stations and digital broadcasters. The club itself also produces tons of its own video content. What's worth of mentioning is that this content is not only dedicated to the first team.
You can see women's games in the Spanish and Champions League, second team training sessions and youth academy football via the La Masia complex. Also shown are Barca fans having fun during matches, interviews with players and lots of Lionel Messi!
Barca also use YouTube to broadcast various events, like games involving the Barca Legends (a joy to see Ronaldinho, Kluivert and Rivaldo playing together!), as well as club updates such as contract renewals by key players.
The YouTube channel is updated frequently and loaded with action. While it's unable to stream premium content because of broadcasting deals, the Barca media team do an amazing job and still have plenty to show. And fans around the world love it!
Boston Celtics (United States, NBA)
The Boston Celtics are the most successful team in the history of the NBA, responsible for 24.3% of all championship titles[2]. While the Celtics are unable to stream games to its Facebook feed or YouTube channel – because the rights are reserved for premium, paid services – they still have a lot to show.
The Celtics host video content on their official website, YouTube channel and Facebook page. Even though there are no live games, you can find a lot of action, highlights and interviews with players, straight from the pitch. However, this is what most teams are doing, so what Celtics content really stands out?
Specifically, the Celtics offer a lot of videos to promote their activity amongst its community of supporters. They help veteran soldiers, and promote health and fitness among its youngest fans. This is a great way to show that the NBA team is not only about money, contracts and breaking records, but it has strong community links built around the club.
However, my favourite type of Celtic's video is the one called 'Bad jokes'. It's a simple format that shows paired players telling each other bad jokes! It's completely silly, but at the same time just nice and refreshing to see professional sportsmen having fun. Priceless!
Canadiens de Montréal (Canada, NHL)
Because the NHL's streaming rights – just like the NFL or NBA – are usually reserved for the biggest players in broadcasting, the league's clubs tend not to produce content of their own. Most videos from popular NHL teams are just interviews or highlights – which is cool. But Canadiens de Montréal are different!
Someone in the Canadien's video production team obviously has a lot of great ideas on how to involve players and bring some quality to their content. Despite the lack of game action and highlights, their YouTube channel is an extremely engaging place. They're using multiple and diverse formats to reach their fans, and it's working – they have the biggest number of YouTube subscribers amongst all NHL teams.
So, what's so good about the Canadien's video content?
If something seems crazy but it's working – it's not so crazy!
Sports video content is not only about the games!
There's no doubt fans watch games for the thrill and emotion of live action – the scoring of a goal or winning a game. But there's still a lot to show outside of the games. Digital platforms like YouTube or Facebook are perfect to show content aside to a club's more formal digital roadmap.
A richer array of content can help larger clubs to build a positive PR image, increase reach, monetise viewership independently from major broadcasting contracts and keep the community up to date with club life.

Similarly, content produced by smaller clubs can draw in new fans, nurture an existing fan base and monetise digital content. Perhaps this sort of content will be a first in their history for many smaller clubs.
No matter how big your club or organisation, having this kind of video content will offer an amazing addition to current live broadcasting arrangements and existing marketing activities. Simply take look around your environment and explore interesting things going on. I bet there's a lot of cool content you can learn from and begin to show yourself!